Top Newly Released Movies
A lot of movies have been released since the start of 2023. These movies include Jesus' Revolution, A Good Person, Fear, and 65. A couple more popular movies that have been gaining popularity are Shazam! Fury of the Gods, M3GAN, and The Super Mario Bros. Movie. Here is a look into these three newly released movies.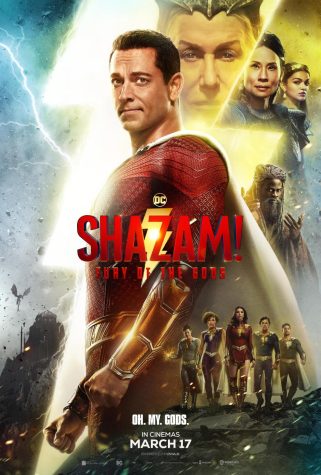 Shazam! Fury of the Gods was released on March 17, 2023. If you love the action/adventure genre of movies, this movie is for you. This film is the second in a series about a young boy named Billy Batson who became Shazam. In the second movie, Billy and the Shazamily attempt to save Freddy, but the daughters kidnap him and place an indestructible dome around the city, trapping everyone inside. Freddy is imprisoned with the Wizard in the Gods' Realm. The daughters reveal that they want revenge because the Wizard killed their father. The movie received 3.6 out of 5 stars and received a lot of reviews saying that the film was a lot better than the first one. The movie is currently still in theaters.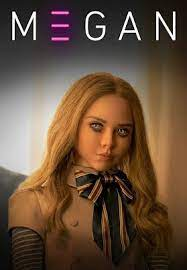 If you're into the scarier side of movies, M3GAN is a good movie to consider. The production was released on January 6, 2023. Its plot follows the artificially intelligent doll who develops self-awareness and becomes hostile toward anyone who comes between her and her human companion, Cady. Cady's new guardian and creator of the doll, Gemma, must face the horrible consequences and incidents because of the horrifying M3GAN. The movie got a 4 out of 5 stars and received ratings on how M3GAN did a good job on the emotion you feel when losing a loved one, the fun part of the film, and doing a nice job on the horror of a killer doll. 7th grader Victoria Madero says, " I think M3GAN is a very fun and scary movie to watch. M3GAN is probably my second favorite movie of all time". You can watch the movie on Amazon Prime, Google Play, or Peacock.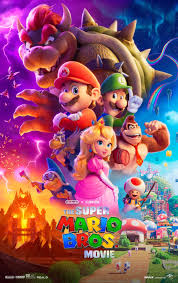 The movie, The Super Mario Bros was released on April 5, 2023. Since then, the movie has been a hit with 4.7 out of 5 stars. If you like adventure/comedy movies or have played this game before, there's a good chance you'll love this movie. With help from Princess Peach, Mario gets ready to square off against the all-powerful Bowser to stop his plans from conquering the world and save his brother Luigi. In the movie, you will get to see the same maps and characters as you see in a lot of Mario games. It has received lots of great ratings for the amazing animation and the nostalgia the film brings to the audience. It can be streamed on Prime Video and Google Play.