Taylor Swift Touring the US
After 4 years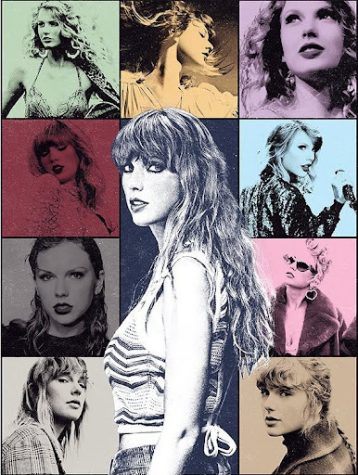 since Taylor Swift last toured, she finally is doing a tour called The Era. On this tour, she will be playing her greatest hits over her entire career of singing all over the United States. During her tour, she will have special guests such as Paramore, GAYLE, girl in red, beabadoobee, Phoebe Bridgers, Gracie Abdramsm HAIM, MUNA, and OWENN.
Tickets for the tour first went on sale on November 18, 2022. Millions of fans tried to get tickets around 10:00 am, which made Ticketmaster crash and postpone the ticket buying to 3:00 pm. Ticketmaster is a website where you can buy tickets to see your favorite artists. Tickets started at $388 and went all the way up to $1,000. Some tickets were sold for $12,000 with some going as high as $22,000.
The first concert will take place in Glendale Arizona at the State Farm Stadium on Friday, March 17, 2023. The last concert will be in Los Angeles on August 9, 2023. In Inglewood, there will be 5 different dates to go to the Sofi Stadium. As of now, tickets are probably sold out or over $1,000.
During the concert, which will last around 2 to 3 hours, Taylor will be singing her new album, Midnight. She will also sing songs from her special guests, like Told You So by Paramore, I'll Call You Mine by girl in red, and Feels Like by Gracie Adams. She will also be singing some of the most beloved and famous songs like You Belong with Me, Love Story, Mr. Perfectly Fine, Look What You Made Me Do, Long Live, Mean, Better than Revenge, Blank Space, Style, and many more songs from all her albums.
This is probably one of the best tours Taylor Swift is doing, according to her fans. Fans will be able to enjoy all of Taylor's music instead of one album, which many people enjoy. But, lots of fans are annoyed by these high prices. Overall, it will definitely be one to never forget.