Club Day
Club day is a way for club members to show their clubs to other students. There are over twelve clubs that you can join and have fun with friends. Every club has a supervisor or teacher so that kids can be safe and have fun in their clubs. Clubs can be during brunch, lunch, or after school depending on what the teacher or adviser allows. The clubs range from yoga to Dungeons and Dragons (D&D), so you can find a club for almost anything you have an interest in.
Rio Norte has a variety of clubs to choose from. So far there are ten clubs that are currently active. On club day there were fourteen clubs advertising themselves so people could join. For the people who like to complain and state their ideas, you might like trying out the Student Voice Council, also known as S.V.C. If you enjoy technology, you could check out the 3D printing club. If you like learning about space, pop in and look at the astronomy club. (Astronomy Club), If you have multiple interests you should try out different clubs because they are a great way to spend your time and meet new people!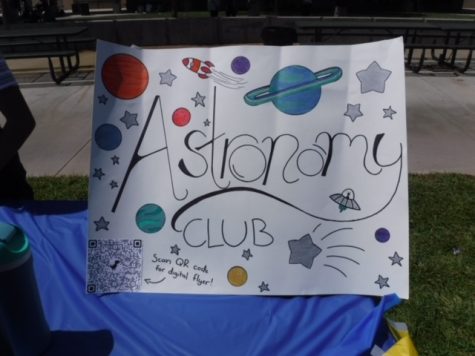 Every club has a story just like this one! Team Yellowstone's Advanced Math and Math 7 teacher, Mrs. Van Dyke runs our yoga club. Over the summer Mrs. Van Dyke became an official yoga instructor, and she wants to share her teachings with the students. There are other benefits as well, "It's an excuse to wear yoga pants all day!" exclaimed Mrs. Van Dyke.
In talking with fellow students, people said what they thought about club day. 7th grader Logan Hicks stated, "I thought club day was really cool! Seeing everyone trying to make everyone join their club was kinda funny, but it was also really cool looking at what clubs there were. For example, I saw a Nintendo club and their poster was really good. Club day was a really cool experience and I am happy that there will be more club days. One of the D&D club officers Dillon Torres May said, "It's good for people to build emotional skills and practice hobbies," A.S.B. member Hazel Dally shared, "I believe clubs are important because they drive students to do more than sit around on electronics. Clubs provide [a way for] kids to socialize with other people who have the same interests as them. Clubs also build friendships and let kids do what they enjoy most. " Club day was a huge hit for many people and let many people meet others with similar interests.
If you're interested in joining a club go to https://www.rionortejuniorhigh.org/apps/search/ and https://www.riotvonline.com/.