SCV High School Football Games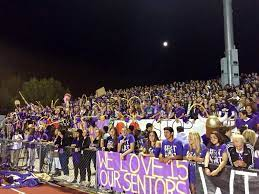 Many people go to high school football games because of all the amazing themes that they have at the games. It's very popular with teens because they love watching the football game and cheering for the players.There are lots of people from different schools that go to the high school games. Everyone loves the student section during football games. It's very fun in the student section because of all the excitement and cheering. The student section gets very wild when they throw powder and other color things all over people but many people love it.
The high schools in the William S Hart are Hart High School, Golden Valley High School, Valencia High School, Canyon, Saugus High School, Castaic, and West Ranch. The most fun student sections are Viking nation at Valencia High School, Saugus student section,and more. There are many themes at Valencia,Saugus, and more schools. Some themes are Neon night, all out purple, all out pink for breast cancer awareness, beach theme, and many more interesting and fun themes that teens love dressing up to. Everyone loves the football games that happen on Friday nights.
When 7th grader, William Mayberry was asked why he likes going to football games so much, his answer was, "Because it's very interesting how they play and how exciting it is watching them." When asked if he wanted to play football in highschool or go to many highschool games and he said yes he wants to do football and go to many football games in the future because they are so fun to go to. 11th grader, Annie Blue says she goes to so many football games and loves going to them. She also said, "She likes going in the student section for all the excitement when they score and loves how happy so many people are when they are there." When asked if she likes the themes at the football game she said, "She and her friends love the themes and love dressing up and getting ready with each other."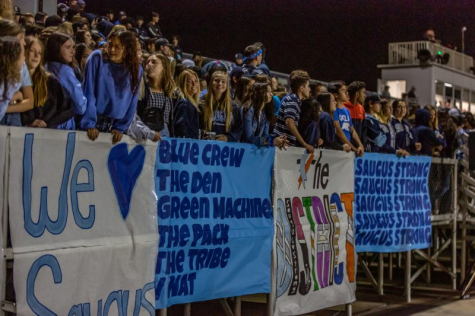 In conclusion, football games are really fun to go to and you should go to some and see how fun they are. You will love it, you will definitely love the themes they have. They are very colorful and fun.