Riverhawks Return for School Pictures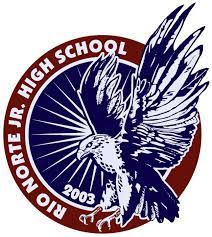 Like many things this year, events had to be changed due to the COVID-19 pandemic. In this case, the school had to put extra work into taking student pictures. They were able to successfully hold school pictures but there were a couple problems. Here is everything you need to know about taking student pictures during a pandemic.
Like all things, there were many pros and cons of taking pictures like this. Let's go into detail about what exactly happened. Rio Norte had the issue of not being able to take student yearbook photos due to the recent COVID-19 outbreak. They came up with a process of taking photos that not only was safe, but many students would agree, it was an easy process to follow. The student photos took place on October 8th and 9th after school between the hours of 1-5 pm.
Eighth-grade students went on the 8th of October and the seventh graders went on the 9th. Depending on the student's last name they had a separate time they were supposed to arrive at.  The students would arrive and had to wait in the carpool lane for about 10-20 minutes. After waiting, the students would then walk up to a table where they tell their names to the staff working there. They would receive a little paper with their name and some other information. Then they walked through the library to take photos. There was a photographer waiting there that took the little piece of paper. Then the student could sit on the stool and take their photos. After the photos were taken you would wait at the table for your student ID to print. After you collected the ID you were able to leave and get back into your car.
The school was able to successfully get the school prepared for the photos. They also had the students stay six feet apart and wear a mask. The student IDs printed very fast. The process was easy to understand and fairly quick after the long line. There were also many yard supervisors and counselors helping during the process. However, there were a few cons that broke regulation. They did not wipe down the seat after each student left. They did not provide hand sanitizer around the school and the line of cars took some time.  But, overall the school did a good job with just a few issues.
We were able to interview Jacelyn Cheng, a student that attends Rio Norte. Here are her thoughts about the school photos. Q "Do you think they were successful in coming up with a method to take photos and stay safe?" A "I think it was pretty successful in making sure people stay safe! They made sure to keep six feet apart with others at all times, and they required us to always wear masks. And the forms we filled online ensured we had no COVID symptoms before we went to school." Q "What are your overall thoughts on the student pictures?" A "I think our school pictures were taken to our satisfaction. I think we were all fine with our photos – we could retake them if we didn't approve! The I.D cards came out fast too, and the photographers were all so friendly!" Q "On a scale from one through ten what would you rate the process? 1 being horrible and 10 being amazing." A "9"
Like everything, there were a few pros and cons but, thankfully the school was able to successfully have us take photos in a safe manner without too much close contact. For the most part, everything worked out very well. Think positive but test negative Rio students!