The Green M&M Controversy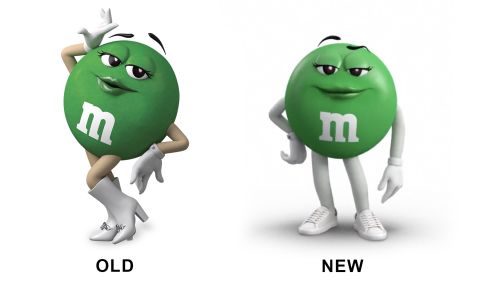 Food and candy mascots are often the most iconic characters in the world, so it's not
very frequently that they make changes to these characters. Although it is rare, the M&M
company has decided to make some minor changes to their mascots, but one particular
difference has sparked controversy among fans.
The green M&M, or Ms. Green is the candy that has almost broken the internet with her
change of style. It's easy to see why many were upset with the change in her design, since she
was actually voted "America's Favorite M&M" in 2010. The green candy's outfit change included
her original go go boots being changed to, "cool, laid-back sneakers to reflect her effortless
confidence." Her arms and legs were also changed to a cartoonish white in order to match the
M&M's candy shells. The main reason they made this change was to focus on the candy's
personalities rather than their appearances. The brand announced that they were taking the
approach of, "creating a world where everyone feels they belong and society is inclusive."
However, the green M&M isn't the only candy that has gone through some changes. The brown
candy has also slipped into more comfortable block heels instead of her usual stilettos. The
relationship between the green and brown M&M is also friendlier than the one they had before,
"together throwing shine and not shade." The company has also gotten rid of her signature
pose, one hand on her head and the other on her hip. She now has both hands on her hips in
an attempt to nuance their personalities. The company is also planning to modify the shapes of
the M&Ms.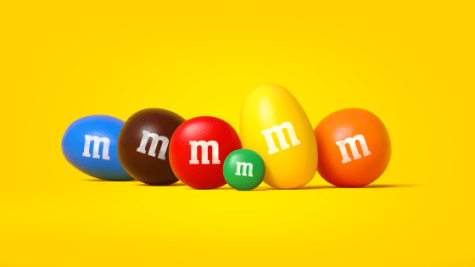 The company stated, "Bye-bye, uniform candies: Hello, unique shapes and sizes!"
As it's becoming quite obvious, many were unhappy with these changes to the green
M&M and others. Writer Rafi Schwartz jokes on Twitter, "In an effort to make them more
relatable and inclusive, the Mars Candy corporation has confirmed that M&M's crunchy shell 'is
their skin' and that when you bite into them 'they feel immense pain.' Others say that changing
the green M&M is taking away her femininity, and that the entire transformation the company
made for their candies is kind of pointless.
Although this controversy has internet users going out of their minds, the M&M company
seems to be strong on their opinion, and it doesn't look like they are changing back the designs
any time soon, despite constant backlash from fans.