As summer is coming to an end, the seasons will transition into fall. With this change comes the limited edition fall items that appear on the menus of Starbucks and Dunkin' Donuts. The Starbucks fall drinks and pastries came back on August 24th, while Dunkin' Donuts' menu arrived earlier, on August 16th.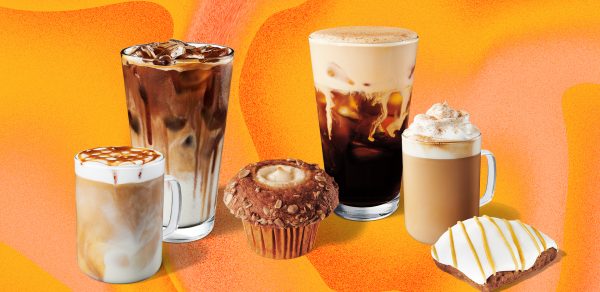 Starbucks' menu brought back some old favorites like the Pumpkin Cream Cold Brew, Pumpkin Spice Frappuccino,  Pumpkin Spice Latte, which is celebrating its 20th anniversary. Starbucks also brought in new drinks such as the Iced Apple Crisp Oatmilk Shaken Espresso and the Iced Pumpkin Cream Chai Tea Latte. As for the food items, the Pumpkin Cream Cheese Muffin and the Owl Cake Pop have come back to the fall bakery menu. Although the Vanilla Pumpkin Scone did not make it to the menu this year, a new Baked Apple Croissant is now available to try.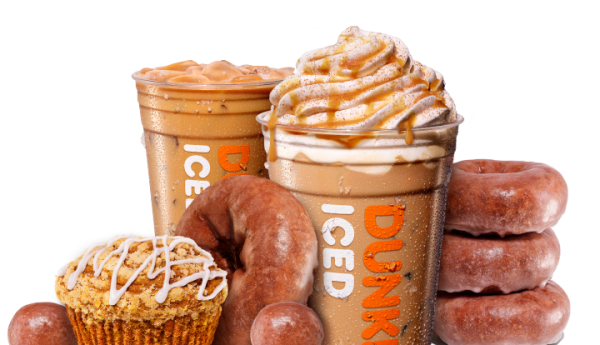 As for Dunkin' Donuts, the drinks, Pumpkin Spice Signature Latte and Nutty Pumpkin Coffee have returned by popular demand. From the bakery, the Pumpkin Cake Donut, Pumpkin Muffin, Maple Sugar Bacon, and Pumpkin Munchkins (Donut Holes) are back in season
Students at Rio Norte love these fall themed treats. An 8th grader at Rio, who chooses to stay anonymous, says, "I haven't tried any of the fall stuff from Dunkin, but the new Iced Pumpkin Cream Chai Tea Latte is good."
If you're not a big pumpkin fan, there are a lot more flavors of fall to try and Dunkin' Donuts and Starbucks. Remember, there's limited time to get these fall food items, so don't wait if you want to try them!