Trends of 2022
If you look around campus, you can see many students wearing the same accessories and clothing. This year's trends have come from the past years, which lots of kids are getting inspiration from nowadays. Fashion can be a way to find new trends that you like.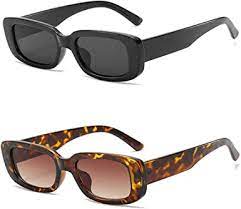 90's sunglasses have been a stylish accessory to wear. They have been a big hit with people everywhere. Sunglasses first became fashionable in 1929 when Sam Foster began selling them on boardwalks. Armani, Jersey store, and B&I were popular sunglass stores in the 90s. They started to become popular again this year. Dollar rectangle sunglasses, Oval sunglasses, and oversized wrap have been the most popular sunglasses worn so far. If you would like to get these sunglasses you can now get these on Amazon or Target or at your local store for less than $20 each.
Low-rise jeans with long lace tank tops have been stylish fashion wear. This is a popular style from the 90s as well. This outfit has caught many people's eyes. You can find long lace tank tops in a lot of places. One place you can find them is on Amazon for $22. You can also find them at the Westfield Valencia Town Center for $20 and under. Thrifting is a great thing to do to find these trendy clothes. Low-rise jeans can be found in a lot of places for $30 or more. 8th grader Miranda Reyes says, "I like this trend a lot. In fact, I wear it myself most of the time."

The most popular hairstyle is curtain bangs. Everyone gets curtain bangs to give their hair a wavy layer style. Curtain bangs give your face more shape and hair more volume. This haircut can be styled with a curling iron.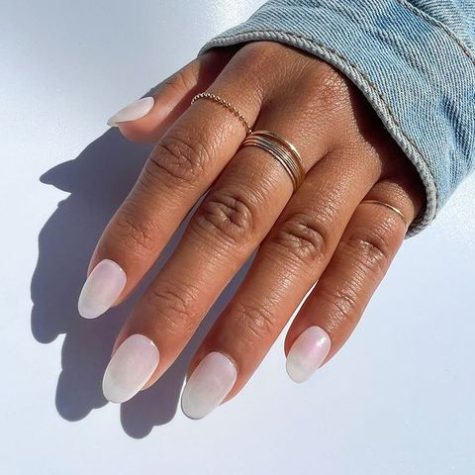 Hailey Bieber's nails have been a trendy style. These nails have been represented as glazed donut nails. Model and beauty brand founder Hailey Bieber made "glazed donut skin" go viral after introducing the concept in 2021, and now her "glazed donut nails" have caught everyone's attention and inspired people to get them. The nails are almond-shaped. Getting these nails costs around $50 and under at a nail salon, but it depends on where you get these nails.
These clothing and accessories have reached popularity since the 90s. Fashion trends continue to return in many ways. Make sure you check these out, or you could go through your mom or dad's old clothing to find some of them. These trends are giving 90s clothes a step into 2023.