Ohio State is a university in Columbus. Ohio State is very passionate about college football, and joined college football in 1890. It's the main sport the university focuses on. Ohio State fans are diehard fans till the end and are the most dedicated fans you will ever meet. Ohio State also has the biggest fan base in all of college football at 6.1 million.
The team that has the second biggest fan base in college football is Ohio State's arch nemesis Michigan at 4.4 million fans. The Ohio State and Michigan rivalry has been around since 1897.
Many fights happen after each intense game and many people get hurt. If an Ohio State or Michigan fan had the opportunity to make fun of each other they would. This rivalry is one of the most serious rivalries in any sport in America. Mrs. Flores our assistant principal is a Michigan fan. What he had to say about the rivalry is what both sides would probably say. "We get so excited and we think of the rivalry more of a war. It's been a tradition and it really is an emotional rivalry."
He also had to say, "I would say that the college football rivalry between these two schools is the most heated rivalry there is. If you have studied the rivalry you would see that it might be one of the longest rivalries in any sport."
Ohio State's amount of good players is legendary. They hold the record for most first-round picks in the NFL draft at 89 picks. Players like Nick and Joey Bosa, Ezekiel Elliott, Garret Wilson, Chris Olave, and Joe Burrow, all went to Ohio State and so many more. Some of these players have even been to the Super Bowl. Ohio State's full name is The Ohio State University. Not only that but the, "The" part is actually part of the name because when the school was named there were many colleges in Ohio. So the owner wanted to name it, the so that everyone knew that it was the best school in Ohio. Lots of colleges today try to do the same thing by adding the in front of their school name but it's not part of the full name.
Ohio State has very exciting football games and many people attend. The college itself is ranked 43rd among the best colleges in America. Drama teacher Mr. O has something to say about Ohio State's history and college football. "College football is so exciting because it has to do with being one of the top schools and having the biggest fanbase, tradition, and a rich history of good football. If you're an Ohio State fan you are very passionate about the Buckeyes." He also said, "There's loyalty to your school. If you're an Ohio State fan, you're an Ohio State fan for life. Once you're a fan you're a fan and the university is respected very well. In the pros, you could lose 7 games but in college, you need to win every game to be considered a championship. The window for success is much smaller. Go buckeyes."
At Ohio State College football is their most popular sport at the school. So it makes sense that people are very passionate about the sport. Ohio State has been a well-known school. The top five college football teams with the best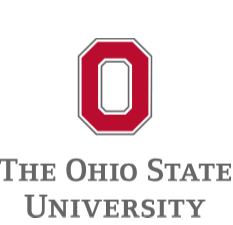 record of all time are 5. Texas, 4. Norte Dame 2. Alabama and Ohio State tied for second, 1. Is Michigan. The reason Ohio State isn't 1st is because Michigan has played more games than Ohio State and Michigan has played college football 11 more years so I think that's pretty good since Ohio State started 14 years after college football was founded. This is the glorious Ohio State football life and history.