Rain During Heat Wave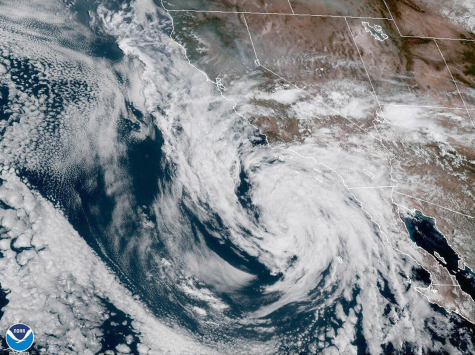 During this year's Labor Day weekend and early September, it started to rain. Since then, we have experienced rain pretty often. Rain is pretty usual, but not when it's a hundred degrees outside in the middle of a heat wave! The rain wasn't just a light drizzle, but heavy rain with thunderstorms, strong winds, and dust storms all over Southern California. The rain wasn't unexpected, but when temperatures reach north of 110 degrees, the big question is, why?
The lead cause of this would be Tropical Storm Kay, which is part of the 2022 Pacific Hurricane season. Lucky for us in Santa Clarita, we were on the border of the storm, as it affected parts of Northern Mexico and San Diego the most. All we got was the rain, thunderstorms, wind and in some places even hail. All of the weather events which we experienced were very minimal compared to other areas south, where a year's worth of rain suddenly fell, causing major flood risks.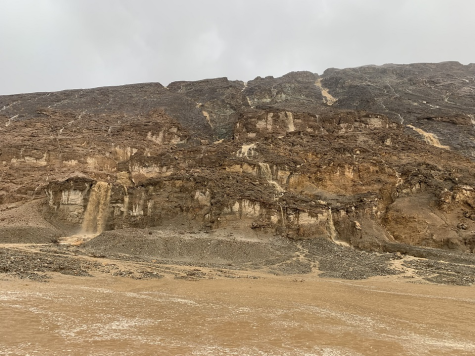 This also explains why we're experiencing a sudden change in the weather. During the heatwave, before the storm's close approach to the states, temperatures everywhere in California were soaring to crazy heights. Temperatures hit 120 degrees in the Santa Clarita Valley. But now, after the rain, the high temperatures are in the mid to high 80's. Some kids found it nicer, but some prefer the hotter weather as 7th grader Thomas M says, "I don't really like this weather because I like going to the pool and doing other activities that we usually do when it's hot like watching movies instead of doing PE." Even areas like Death Valley, which is the hottest place in the world, only receive around 2 inches of rain every year, and had 1.46 inches in a couple of minutes! The rainfall even brought waterfalls that have been dry for years back alive. This caused the weather everywhere to drop by around 20 degrees on average.
Hurricane Kay would be the main reason why it started to rain, and luckily we didn't experience the full storm. The nice part is that the weather has cooled down for the last few weeks. Now, since the storm has gone away, the weather is starting to rise again, but the rainfall helped us greatly in the middle of a large drought.