Most Popular Sports in 2022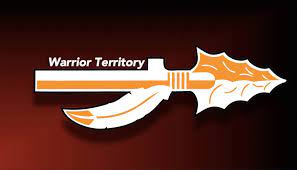 Here at Rio Norte Junior High there are many kids who play sports but if you're a girl, you should think about doing cheerleading for the Warriors Football team for fun. And if you're a boy, you may want to do football. I asked people what the most popular sports are in 2022 and the majority said that for a boy football, and for girls they said cheerleading is popular. Warriors football is football for elementary and junior high kids to play football games. People say these are the popular sports in 2022 because Cheerleading builds self esteem and builds performance skills. Cheerleading is incredible exercise and increases flexibility, balance, endurance, and more. Football has a lot of exercise which is good for your physical health..
People said Football teaches kids accountability, leadership, and the impact of positive sportsmanship. Every position has a purpose and to execute a play successfully, each individual needs to fulfill their responsibility, while working together, which is a  skill that's very valuable and important both on and off the field. In football, you would have 8 games a year and every practice takes two hours but it's worth it if you go to a game and you win. If you wanna do Warrior football all you have to do is pay a couple hundred and if you play for a year it would be $475. A football game is 90 minutes and stoppage time. Football is good for your health because it improves cardiovascular health, reduces body fat, improves muscle strength and tone, increases bone strength and improves coordination. When asked what the most popular sport is Micheal said, "I think that football is a popular sport for guys to play in 2022."
Warriors cheer is really fun as well. You get to travel a lot for games with your team, which is really fun to do. Cheer practice only takes two hours, and you have 6 games a year.  At the end of a couple years, it will cost $476 to cheer for a couple years. Trust me, cheering isn't too hard to do. It's sometimes easy but when you do it a lot you get used to it. Cheer is healthy for your body, it is a whole body workout. You will build strength by rehearsing weekly, particularly in your lower body, shoulders and core and you will become a lot stronger.