Teacher Spotlight – Mr. Bibicoff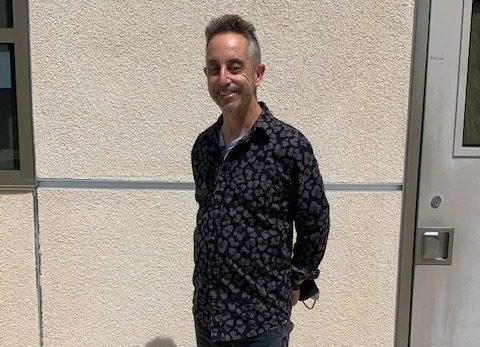 Mr. Bibicoff is an art teacher at Rio Norte. After 30 years of teaching art, he decided to retire. His story starts in 1984 when he was a teacher's assistant and was also in photography. In 1992 he realized that he loved working with his kids and decided to quit his job and become a teacher. He has been teaching at Rio Norte Jr High for 27 years now.
Mr. Bibicoff has an art gallery that he says he will be at a lot during his retirement. Speaking of an art gallery, Mr. Bibicoff also has an art showing at Westfield Mall on May 24th from 5-7. He also says that he wants to spend time with his family. After his 30 years of teaching, he says that his favorite art piece his students made was the mural. It is a project inspired by different cultures that took around 12 weeks to finish. Personally, his favorite art project he made was a painting inspired by his trip to New York called Chelsea Market New York. The reason this art piece is a thing today is all credit to his cousin mentioning that this could be a great painting, Mr. Bibbicoff listened to him and now has his favorite painting that he has created
Mr. Bibbicoff doesn't only have an interesting on-campus life, but is also very interesting off-campus! M.r Bibicoff not only was a marathon runner, but he also was a mountain biker just like our very own Mr. Flores. We interviewed a couple of students asking what they think of Mr. Bibbicoff. Eighth-grader Elijah Guttierez says he likes Mr. Bibicoff's art series "In Motion" and he thinks it's very interesting. Seventh-grader Jade Sheilds says she thinks Mr. Bibbicoff is super fun and that his class is her all-time favorite class. Eighth Grader and seventh Grader Cali and Gabby Mata say Mr. Bibbicoff is a great teacher and he is very funny in class, and eighth-grader Rylie Asher said that he helped her so much to find her calling in art.
Mr. Bibbicoff is a great teacher and is super funny and kind to his students. We wish him and his advanced art students the best of luck on May 24th at the Westfield Mall from 5-7 for their art viewing.