Students come to Rio Norte Junior High to be with their friends and learn many new things every day. Many students may come to Rio Norte by bus, but with the recent bus strike that isn't possible anymore. Many students would have to come to Rio Norte by walking, biking, or their parent's car instead of the bus. Many parents will also have to sacrifice work time to drop off and pick up their students.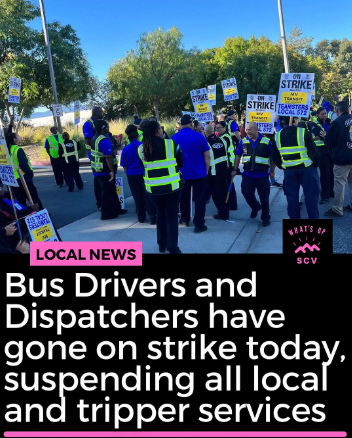 The bus strike started on Monday, October 2nd. The bus strike began because bus drivers wanted higher pay and a better Job Contract. A Job Contract is a contract you sign when you get a job. The contract contains certain rules and regulations that the workers have to follow while they are on the job. The bus drivers find the contract to be unfair and they are now striking over the unfair conditions that they have to work in. 
Many students on the campus rely on the bus drivers to get to the school. Tyler LeBlanc, an 8th grader at Rio Norte states, "Instead of taking the bus, now I have to walk home." The City of Santa Clarita also states that due to the lack of drivers, they had to suspend all bus routes for a day. As of the current strike, there are limited routes to go on because of the shortage of workers.
Santa Clarita has made temporary white buses that will replace the normal Santa Clarita buses. The MV Transportation is communicating with the Bus Drivers and they are trying to compromise with them. The City is not part of the negotiations, but they have good faith for the talks between them. The Santa Clarita Valley continues to push the two sides to communicate so a negotiation can be reached as quickly as possible.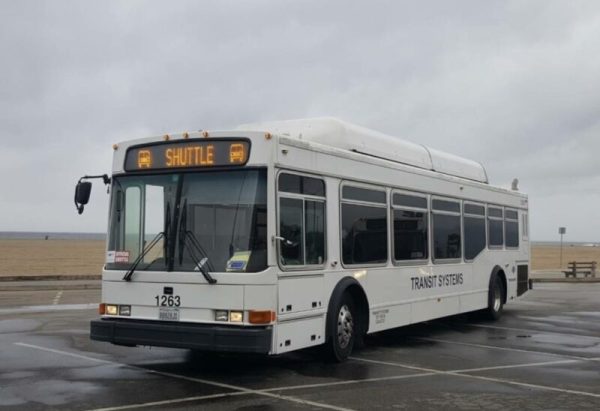 The City of Santa Clarita is currently expanding its emergency services of white buses around the Santa Clarita Valley. The emergency bus service only has six available routes. The routes were chosen because they were the most taken bus routes. 
Many bus drivers want to have better pay and a better Job Contract. This makes  it so people and students can not go around town as quickly as they normally can. This strike also prevents students from getting picked up by the bus. Everyone is wishing for the bus strike to end because many people rely on the buses.