Rio Norte's beginning of the school year trends that are very popular are tinsel in girls hair, shoes, and outfits. Tinsel in the hair  has started to come back as a trend. Tinsel became popular with girls in 2010 after Beyonce was seen wearing it on the red carpet, tinsel came back in 2022 after famous people started wearing it in their hair, and now it is back. Girls at Rio have been seen following this trend at school every day.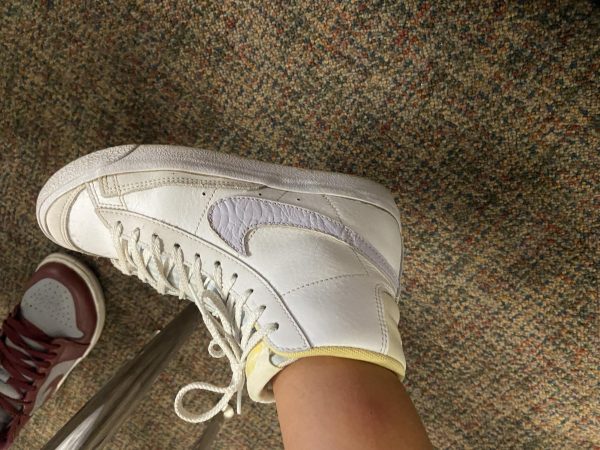 Popular shoes that have been trending recently are Converse, Air Forces, Nike Blazers, Air Jordans and Sambas Adidas. Most people are wearing Converse and Air Jordans. According to 8th grader Josh Carolino, "My favorite shoes are Samba Adida skate shoes. I have seen a lot of people wear these shoes." If you also look around, you can see students and teachers wearing Crocs. Those are very popular shoes as well, being very comfortable to wear around. Students wear so many different types of shoes, it's hard to find someone wearing the same pair as you.
Students at Rio Norte don't like the PE clothes because of how long the shorts are, most students don't like the gray shirts because when it's hot and you sweat it shows through the shirts According to 8th grader, Kay Leonico, her opinion on PE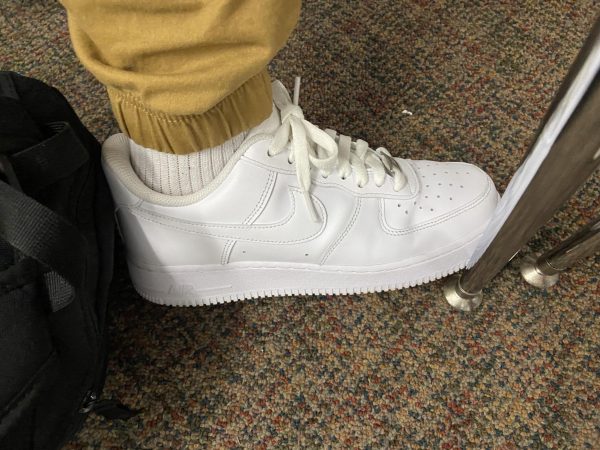 clothes is that, "We should change the color of the shirts because it shows when you sweat but the shorts are comfy" She also says, "Many teachers have really good style but the teacher that has really good style is Mrs. Abdullah's style is always changed everyday so it's not just one style." According to Mr. Burelson says that "Changing the color of the shirts would be a good idea because you wouldn't see when you spill water on yourself or sweat."
Another trend that is going around the school is Jansport black backpacks and white Northface backpacks. Many people all have the same backpack and sometimes they get it mixed up with other students' backpacks because they are all the same color. Some students at Rio Norte have different colored Jansport backpacks but still get them mixed up.