In 1963, the Cuban Missile Crisis occurred during the cold war. Russia, which was our enemy at the time,started to build nuclear weapons and were ready to launch at us. Thankfully, John F. Kennedy stopped Russia from building the nukes through negotiations. Recently, China has started construction in Cuba with the transportation of military equipment and vehicles.  NATO satellite images don't suggest that China is making a Cuban resort.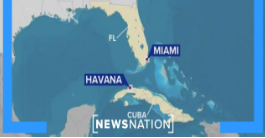 This would most likely be in response to the U.S training and giving equipment to Taiwan, which is China's main target for a strategic base to counter the U.S bases in Guam and Hawaii according to BBC.  Yet there is a closer island than Taiwan, which is Cuba. Cuba is only 400 miles from the U.S, yet Taiwan is roughly 5,200 miles from the closest military base, which is in Hawaii.  This gives China a military advantage for a possible joint strike base, being right on our doorstep.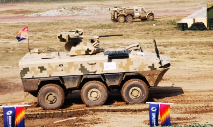 This is not the first military post/base that China has set up, having bases ranging from Cambodia, Djibouti, and Tajikistan.  Although this may seem like a major threat, NATO, (That includes the 31 most powerful countries in the world) has 750 international bases that keep a close watch on other countries including China.  This also does not include the American international bases that are also keeping a close watch on countries with satellites, surveillance drones, air superiority, and naval watch.  
But let's just say that a war breaks out and we go to war with China.  There is one main issue that will affect us.  China is the no.1 material producer, making almost all products around the world.  If a war breaks out, most materials Made in China will be in a shortage since most of the supplies and production will be directed to making military gear and vehicles.  Norico, which is a lead contributor in Chinese manufacturing, is also a defense
company for China.  They mainly make small arms and IFVs such as the one below.  They also make school supplies, which is critical at Rio Norte and all schools around the country. "It would affect our economy and retail stores all over the world,"said my Dad and other people in my family.
If the main producing companies focus on military gear and equipment, that leaves essential products that are not used for wars will be discarded, having the materials be used for different purposes.  Yet a conflict between the U.S and China is highly unlikely due to our military Ratio.  For example, China has around 3,000 fighter jets.  The U.S (including Nato) has tripled their Air Force, containing around 13,000 worth of jets.  This is one of the most uncomparable military ratios not including our soldier rate and naval fleet.  
Although a possible war with China can start a supply shortage, affecting all countries, it is highly unlikely that this will happen.  Also if an attack were to happen from the Chinese/Cuban base, all countries in Nato will be there to help us and clear any conflicts that may come.