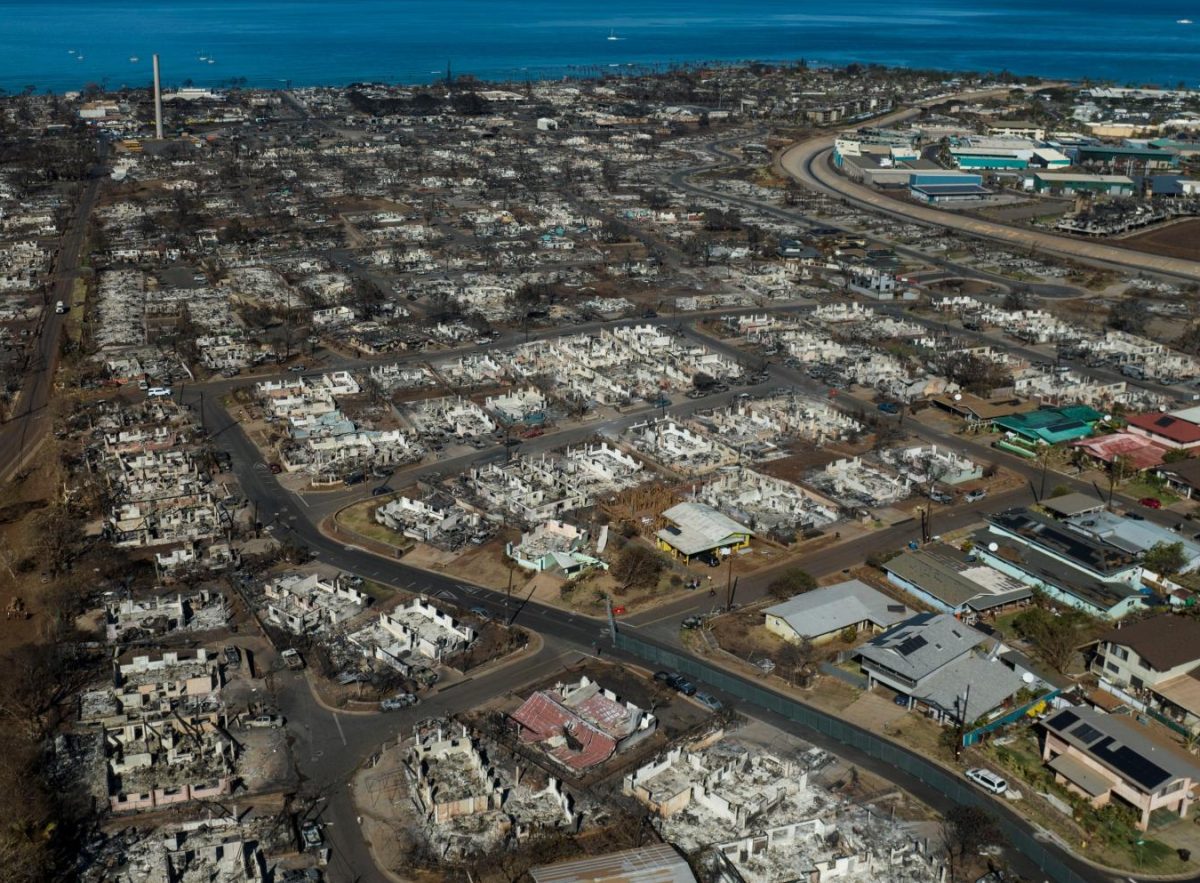 A peaceful morning on Tuesday, August 2023 at 12:20 a.m. was interrupted by a large blaze. What seemed to be a brush fire was reported in central Maui that same morning. However, as the week went on more and more information was released but still no confirmed cause of the wildfire(s) was yet to be released as of August 16th, 2023. People have been saying that the main cause would be active power lines that were knocked down due to strong winds and storms. This would eventually lead to the flames growing bigger and spreading wildly and shockingly quicker. 
As people struggle to recover, there are a lot of negative outcomes and effects on the people affected by this devastating fire. Examples that are important to think about are mental and physical health. Wildfires like these can increase anxiety and/or depression in the people who have been affected. This might be because of having to deal with the loss of loved ones and/or homes. 
This can already become worse among people who already suffer from these conditions. Furthermore, people affected by these wildfires can develop post-traumatic stress disorder or PTSD. "This can include intrusive thoughts and nightmares. Leaving mental health disorders untreated can have devastating consequences." (ABC News) These devastating consequences of the wildfires can lead to worsening results on top of PTSD such as suicidal thoughts. 
8th grade science teacher Mrs. Untalan says, "I have already sent money, donations, clothes, shoes, slippers, and school supplies to our family members and the community. There are also many other organizations that people can donate money to if they are willing to help. The Governor of Hawaii has directed donations to be sent to the Hawaii Community Foundation where 100% of all donations will be allocated to help the community." [Here is a helpful link if you want to help: Hawaii Community Foundation] When asked "What was your first reaction/response when you first heard about this news?", Mrs. Untalan stated "My heart was hurting and I started to panic when I first saw the news on TV about Lahaina in Maui. We knew about Hurricane Dora hitting Hawaii but did not expect a wildfire to occur because of it. The fire spread so quickly in Lahaina because of the strong winds that it did not give the local people enough time to evacuate. We kept calling on the phones to reach family but the calls were not going through. My family lives in Wailea, which is further south of Lahaina, but many of our friends and distant relatives were directly affected by the fires. My family is safe, but all are helping to rebuild and support each other through this devastation. I continue to pray for fast healing and recovery. I urge anyone who is able to help donate in support of the local Maui communities. Mahalo nui loa, and Aloha to all."
 In addition to mental health, physical health impacts also play a big role in this situation. Some of these major impacts could be things like breathing in the smoke that is still left in the air from the fires, lung diseases, and other health risks. Research from the American Lung Association shows that wildfires can spread air pollution "Not only nearby, but thousands of miles away—causing breathing difficulties in even healthy individuals, not to mention children, older adults, and those with heart disease, asthma, etc." Maui's wildlife is also an important part affected by the wildfires. Thousands of pets were separated from their owners due to the wildfires.