2023 World Baseball Classic
The World Baseball Classic is an international baseball tournament that happens every four years. Players all around the world have been able to represent their country and play at least four games with their country's flag on their backs since 2006. These players fight for their country to get the title of "World Champion".The World Baseball Classic's format is similar to other international sports tournaments, since it only happens every four years, like the Olympics and World Cup, and it is a knockout series, like most Olympic sports. There is a total prize pool of $14.4 million. Each team that plays in the tournament gets $500,000 each and the winning team receives $1 million, and all prizes are split equally amongst the players and coaches.
In many countries, baseball is the national sport, and the World Baseball Classic gives the players and fans a chance to express their pride in their country. Every four years twenty of the best countries for baseball send a team to the World Baseball Classic. Every country creates a 30-man roster that includes a minimum of 14 pitchers and 16 hitters/fielders that either live in the country, were born in the country, or are associated with the country at all. Most teams try to send as many MLB players as they can since they are widely known for having the absolute greatest players compared to other less popular leagues like the Atlantic League of Baseball, or the Nippon Professional Baseball League that send some players, but do not nearly as many or as skilled players.
In the World Baseball Classic, there are 4 pools, Pool A, Pool B, Pool C, and Pool D. Each pool consists of five nations or teams. For example, Pool B consisted of Japan, Korea, Australia, China, and the Czech Republic. These pools are first determined by if they were one of the final four teams from the last World Baseball Classic, if so they will be placed as the top team of a pool. The remaining teams, their spots will be decided by the WBSC (World Baseball Softball Confederation) to be more competitively balanced.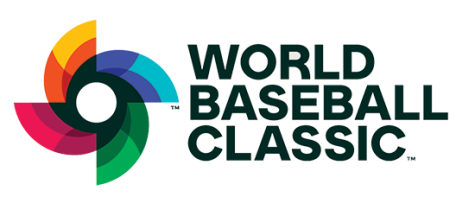 In the World Baseball Classic, eight teams made it to the finals, the games that actually matter. Those teams were Australia, Cuba, the USA, Venezuela, Italy, Japan, Puerto Rico, and Mexico. There are four quarter-final series. Each series with the winner of a pool, and each one with the runner-up of a pool. Instead of the usual 5-7 game series that the average MLB postseason game has that can be long, boring, and just overall hard to keep up with, each series is only one game long, so players are always playing their hardest. When asked 'Why do you like that there is only one game per series in the World Baseball Classic?' 7th Grader Finn Rowe said, "It really puts me as a fan on my toes constantly because just one error might mess everything up or win us the game. And it is a lot easier to keep up with everything happening." The final four teams and the teams that won the quarter-finals were Cuba, USA, Mexico, and Japan. After these two high-scoring and close games, Japan and USA both became victorious and were sent to the World Baseball Classic Championship where they would both play for the title of "World Champions".
Both the USA and Japan had very popular names at the heart of their lineups and rotation. For example, Team USA had a superstar outfielder for the Los Angeles Angels, Mike Trout. And Japan also had another superstar from the Los Angeles Angels, Shohei Ohtani, who is a two-way player. A two-way player is someone that can pitch and hit, an extremely rare occurrence, pretty much all of the time you are one or the other. After a solo shot from Trea Turner early in the game to give Team USA a run and one other run from Team USA, Team USA was down 3-2 to Japan with USA's captain, Mike Trout, up to bat. USA was down one, with two outs, in the top of the ninth inning against Trout's Angels teammate, Shohei Ohtani, it was automatically a historic matchup. Trout was in the position to tie it and hopefully send Japan into the bottom of the ninth. He would battle it off into a 3-2 count, or a full count, but would eventually strikeout on an 87 mph slider out of the zone for Japan to win it all, and earn the title of "World Champions". This was their third World Championship title in their history and set the record for the most.