Spring Fling 2023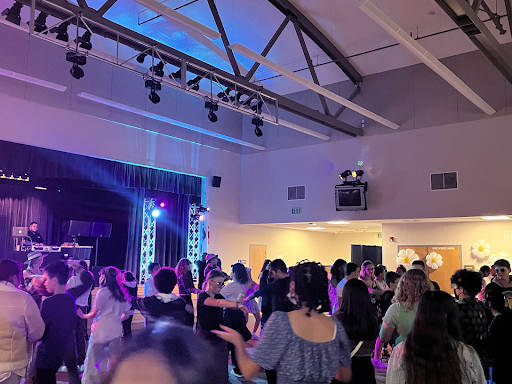 The 4th dance of the 2022-2023 school year was called the Spring Fling. It was in the MPR on Friday, March 10th from 3-5 PM after school. This was one of the last dances of the school year.
The dance included a DJ, a photo booth, snacks, and games. The tickets were on sale at the ASB window for $10 from February 27 to March 3, while they were $15 from March 6 to March 9. You could also get tickets at the door for $20. There were many snacks such as Cheetos, Lays, and Skinny Pop. There was a donut truck which was a major part of the dance. There were very long lines filled with most of the people at the dance. Some of the donut options were pink sprinkles, oreo, and other unique flavors. They also sold iced coffee with whatever creamer you wanted for free.
The Spring Fling was a semi-casual dance, meaning that. You can wear a suit, dress, jeans, or anything else in between. Since the dance starts at 3, some students stayed at school instead of going home. In my google doc quiz, 2/6 people are probably going to the dance and 2/6 people have been to 2 dances. 7th grader, Faith Hilton said, "It was really fun taking photos and being with my friends. She also said, "…the dances were also fun to jump and sing around in."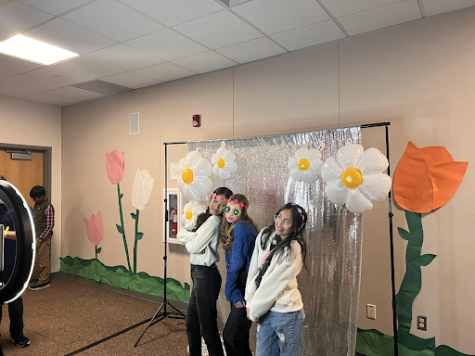 Some songs they played at the dance were You Belong With Me, by Taylor Swift, Call Me Maybe, by Carly Rae Jepsen, and Macarena by Los del Rios.
The dance was a major success! Many students enjoyed one of the last dances and can't wait for the next one at the end of the year and the donuts were delicious!