The Santa Clarita Artists Association
Creating Art is something that a lot of people do in their spare time, which many students here at Rio Norte might relate to. While students can take art as an elective, they might feel limited on where they can pursue their passion in and out of school. For students and anyone who feels this way, you might want to consider joining the Santa Clarita Artists Association.
The Santa Clarita Artists Association, or SCAA, is an organization that wishes to promote art in Santa Clarita with monthly meetings. They also have free programs that are child friendly and educational. Adding on to that, the association provides their members with opportunities to display their artwork in the 6th Street Gallery. The association also has a scholarship program making them eligible to award scholarships to students from highschool to college. The SCAA started in 1989 and has been around for 33 years. While she only became president this year, the current president of SCAA is Meressa Naftulin.
The SCAA offers free meetings for the public on the third Monday of every month. This is true except for the July and December meetings. Those meetings are held on different days for their summer Barbeque and holiday party. Meetings are generally held at THE MAIN, which is a multi-use arts center, in Newhall. The meetings there start at 6:30 pm, and the doors open at 6:10 pm.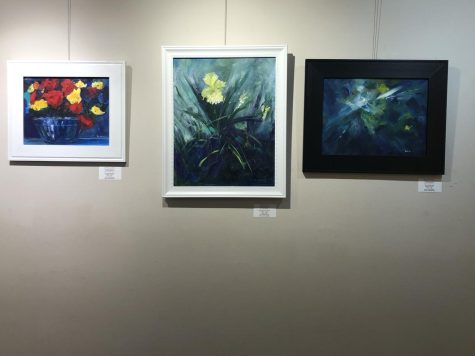 The SCAA also has a gallery of their own for people to visit.The gallery is called the 6th Street Gallery. The purpose of it is to provide a place for its members to exhibit and sell their artwork. Many yelp reviews have been posted of people visiting the 6th Street Gallery. One person states, "Pleasantly surprised by this quaint art gallery and show." Another person states, "We were pleasantly surprised at how genuine and warm the people were. Beautiful arts of all types. We left with the most beautiful work of art. A Ballerina by Mardi Georgio. Stop by and take some time to look around." Mrs. James, the current art teacher at Rio, is not aware of the SCAA. Despite this, when asked if she would recommend students to join she said, "Yeah absolutely!" She was then asked if she would be interested in joining which then led to her response saying, "Yeah I would like to check it out, it sounds awesome!"
Anyone interested in joining these events is able to attend the free monthly meetings. Though, if you want to come more often you might want to consider buying an annual membership. It costs $50 for a regular membership, $40 for seniors (60 years or older), and $20 for college students. Becoming a member helps support the SCAA scholarship program, workshops, and art teachings. People who buy the membership can attend the membership meetings, classes on how to advertise your art, opportunities to sell your art, and the ability to enter art shows. You also can attend "The Art Classic" art show that gives out awards to artists and you can own a webpage for showcasing your artwork.
The SCAA has been around for a while, and for good reason. They support people in the Santa Clarita valley with a passion for art. They also host meetings that allow people to share and improve their art and they allow a space for artists to sell their work. If you have a burning passion for art and want more opportunities to practice it, you might want to consider joining the Santa Clarita Artists Association.