The Earthquake in Southern Turkey and Syria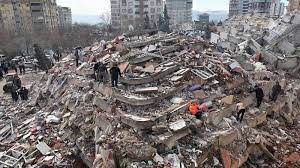 In the early morning of February 6 at 4:17 am, a severe earthquake shook southern Turkey, also known as Türkiye. The earthquake measured up to 7.8 in magnitude. Centered near Gaziantep in Southern Turkey, the quake was felt throughout Lebanon, Cyprus, Jordan, Iraq, and Israel.. However, Turkey & Syria were the most affected by this earthquake. Since then, Turkey has been hit by more than 100 aftershocks of magnitude 4 and greater. The second aftershock was measured as a 7.5 magnitude quake. As of today, the death toll in Turkey and Syria surpasses 46,000 as well as thousands of people still missing. Many people have been trapped under the rubble of collapsed buildings, desperate  and  hopeful for survival. CNN and many others say that a powerful fault-line, cold temperatures, aftershocks, lack of infrastructure and limited aid had to do with the cause of this powerful earthquake. The actual slip that triggered the 7.8-magnitude quake occurred over a period of about 75 seconds, according to the U.S. Geological Survey. For most people in Turkey, the quake resulted in one to two minutes of shaking.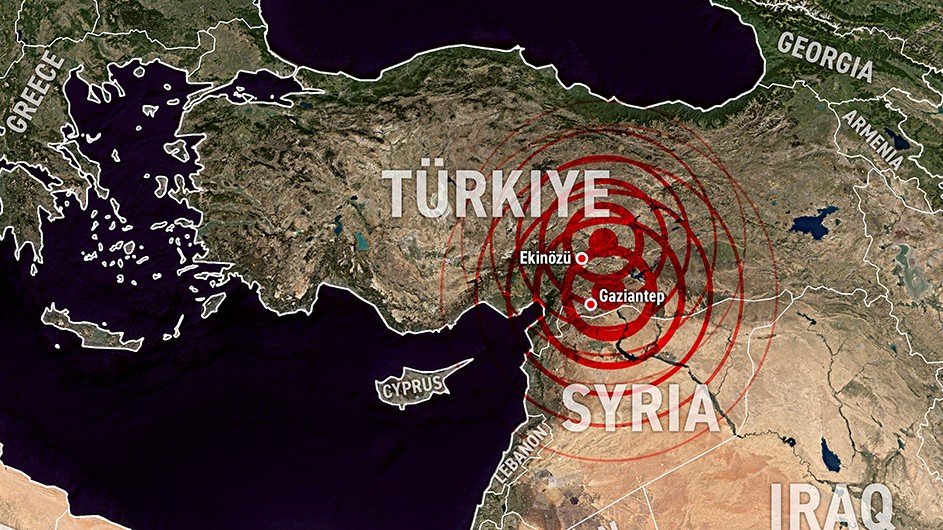 Because of the devastation throughout the two countries, Turkey and Syria have asked countries around them for some assistance and some supplies to help recover citizens and rebuild. Most of Europe is offering some help. Countries such as Algeria, Canada, China, Egypt, the European Union, Germany, Greece, India, Iran, Iraq, Israel, and 15 more countries around the world are also willing to help salvage the destruction. Even Ukraine is pitching in with what they have,  despite still going through a war themselves. Some countries have sent rescue teams to Turkey and Syria (over 99 people have been sent to help). Others like France have donated more than a million euros to help pay for the damage in the two countries, which is $1,060,050 in US dollars! The Lebanese Army is sending 15 engineers to Syria and 20 to Turkey. Humanitarian needs in the region, which hosts many people displaced by the 12-year conflict in Syria, were already high before these earthquakes deepened the existing crisis. 
As of February 9th, the Turkish government reported over 3,000 buildings have collapsed. 300,000 people in Turkey and Syria had been left homeless by the earthquake. 8th grader Tom Salomon said, "I think that it is horrible but it didn't really affect the part of Turkey where I used to live with my family and I think the people living where the earthquake occurred were injured and  suffering a lot. I feel really bad for people's family members who didn't survive and  I hope everyone recovers well." 
What if this were to happen in California? What can we do to prevent these natural disasters? There are many ways to try our best and protect the ones we love and the ones around us the best we can. Earthquakes are common in the United States, the best thing we can do is duck, cover, and hold under a table or any other surface. Some people think it's best to stand under a doorway during an earthquake, however it isn't recommended. You are safer under a table. In modern houses, doorways are no stronger than any other part of the house. Doorways do not protect you from the most likely source of injury − falling or flying objects. While no earthquakes this extreme have happened yet, all we can do is prepare for when or if it does.