Christmas Starbucks Drinks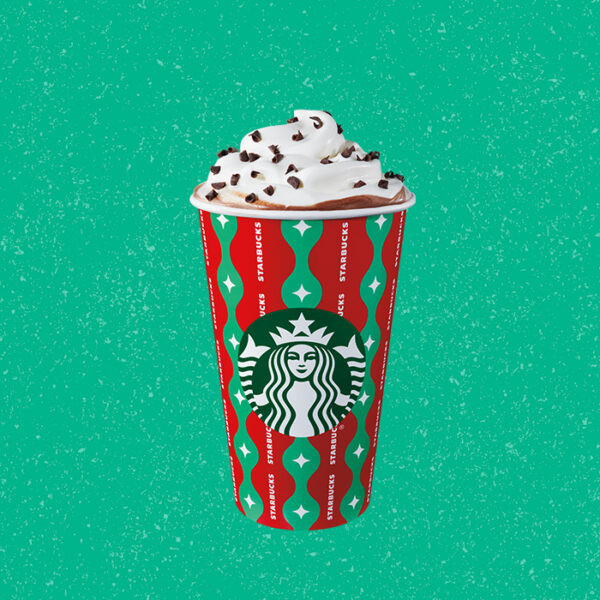 With Christmas only a few months away we're already getting in the Christmas spirit. People love drinking holiday drinks at Starbucks. This year's holiday drink menu will be available by November 3. Starbucks is known for quality coffee and beverages. People go into Starbucks because of the range of beverages and pastries they offer. They also have a wide variety of seasonal drinks for many different holidays or weather.
They have a vary different drinks and pastries to choose from. They have holiday frappuccinos, ice coffees, hot coffees, and other hot drinks.
Some of the favorites are Peppermint Mocha, it has become one of the most beloved holiday beverages on the menu. The beverage has been a holiday favorite for 20 years. Their signature espresso is combined with steamed milk, mocha sauce, and peppermint-flavored syrup, topped with whipped cream and dark chocolate curls.
 Another holiday drink is the Caramel Brûlée Latte, it's made with  espresso, steamed milk and rich caramel brulée sauce which is then combined and topped with whipped cream and caramel brulée topping to create the Caramel Brulée Latte.
The Toasted White Chocolate Mocha, has festive flavors of caramelized white chocolate mocha sauce espresso and steamed milk to create the Toasted White Chocolate Mocha, which is then finished with whipped cream and a topping of holiday sugar sparkles and crispy white pearls.
The Chestnut Praline Latte features espresso, steamed milk and the flavors of caramelized chestnuts and spices topped with whipped cream and spiced praline crumbs.
The Irish Cream Cold Brew unites bold, super smooth Starbucks Cold Brew with Irish Cream syrup, which is then topped with vanilla sweet cream foam and a strike of cocoa powder.
And lastly, back for a second season, the Iced Sugar Cookie Almond Milk Latte combines sugar cookie syrup, Starbucks Blonde Espresso, ice, creamy almond milk, and is topped with festive red and green sprinkles*.
According to 7th grader, Hailey Woodruff she said, "My favorite holiday drink is Peppermint Mocha, and I love the reindeer cake pop.
There are also many food and pastry options. There is a new Chocolate Pistachio Swirl's creamy chocolate filling with dashes of cinnamon and coffee swirled into buttery brioche-inspired dough with mint chocolate chips and topped with chopped pistachios. Also,you can find a Vanilla cake with chocolate icing finished with a festive red nose and antlers to make the Reindeer Cake Pop. There's also a Sugar Plum Cheese Danish featuring cream cheese filling surrounded by a fluffy Danish and topped with spiced sugar plum spread. A blondie cake with tart dried cranberries, garnished with a layer of cream-cheese icing, orange zest and a sprinkle of dried cranberries make up the beloved Cranberry Bliss Bar. And lastly the fan-favorite the Snowman Cookie starts with a buttery shortbread snowman dressed up in white chocolate icing.