Teacher Spotlight – Mrs. Abdullah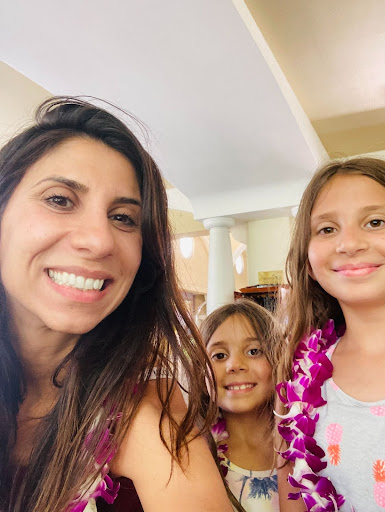 Mrs. Abdullah is an English teacher for grade 7 and she has been teaching for 13 years. She has taught here at Rio Norte since 2022. Mrs. Abdullah is new but loved and adored by her students here at Rio Norte. She stated, "I love Rio and adore everyone here." She is known for the fun lessons she teaches to her students. She has always had a passion for teaching ever since she was in 1st grade! 
Mrs. Abdullah received her bachelor's degree from Cal State Northridge. She also has her Master's Degree from Cal State Bakersfield. She has a brother and 3 sisters. She is the youngest of 5 and was raised in Canyon Country. She grew up and went to Canyon High School. She has 2 girls that are in elementary school at Helmers Elementary School. Her oldest daughter is 10, and her youngest daughter is 6 years old.
Even though she does love Rio Norte, she used to teach at Valencia High School and Rancho Pico Junior High. She later decided last year ''I wanted to try Rio Norte and the staff and students were so great." She said, "High School was fun, but I missed teaching Junior High." She originally did 8th grade English, 9th grade English, and then honors 9th grade English, American literature, and finally AP Language Arts. She later realized she wanted to try 7th grade and grew to love it.
Mrs. Abdullah loves to bake and especially likes to make desserts. She also enjoys being outdoors and hiking. Her favorite book is Jane Air and it has been since she was a little kid. Her birthday is on November 15th. 7th Grader Giselle Juarez says, "She's really nice and funny." Mrs. Abdullah says, "I love teaching because I love my students and my interactions with them." 
She loves teaching because of the good moments teaching and having a lot of fun learning. She has always loved the ways of teaching but she never knew how much she would accomplish in the English subject. She is a fun and interesting teacher and is adored by so many.
If you wanted to ask her any questions you could email her at Samantha Abdullah