The History of YouTube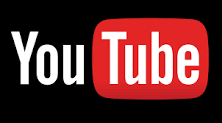 Youtube is something that almost everybody around the world knows. It's something that keeps you from becoming bored or sad. From Comedy to Tutorials, Youtube is a website that entertains and teaches you in any way possible. So, how did this multimillion-dollar company become so well known around the world?
Co-founder Steve Chen was born at the date of August 25, 1978, in Taipei City, Taiwan. He was raised there until the age of 7, according to history-computer.com, "Chen attended a private school in Taiwan as a child, and after arriving in Illinois when the family's immigration was complete, he continued his education at a public school in the United States." Chen took his education at Washington Middle School in Aurora, Illinois, and then transferred to the Illinois Math and Science Academy. Co-founder Chad Hurley was born on January 24, 1977 in Reading, Pennsylvania. Chad Hurley began his college education at the Indiana University of Pennsylvania after graduating from Twin Valley High School. Jawed Karim was born on October 28, 1979, in Merseburg, Eastern Germany. Co-founder Karim and his family moved to the United States in 1992. He took his college education at the University of Illinois Urbana-Champaign. However, he left the university before completing his graduation and joined Paypal, but he finished his graduation in computer science in 2004.
Steve Chen, Chad Hurley, and Jawed Karim met each other while they were working in Paypal in 2005. They became really good business partners and came up with the idea of Youtube, launching it on February 14th, 2005. But nothing really happened with Youtube after a couple of months, it was just there. But on April 23, 2005, Karim posted the first ever Youtube video: "Me at the zoo". 8 months later, youtube came out of beta and began reaching a number of 30,000 visitors per day. Britannica.com states, "By the time Youtube was officially launched on December 15, 2005, it was serving more than two million video views each day." I asked the question, "What do you like about Youtube?" And here's what Counselor Gina Burns said. She says, "I use YouTube to find videos that teach me things or help me choose places to travel. I also use it to find "How To" videos, so if I want to know how to cook with an Air Fryer I will go on YouTube to watch people using air fryers and learn from them."
From starting in a garage into a multibillion-dollar company, these three former Paypal employees created something unimaginable to other people.