On October 19th, 2023, a United States Navy destroyer intercepted missiles fired from Yemen.  Yemen is a country in Asia and the Middle East. The Middle East for many years has been known as one of the most dangerous places in the world. This is quite disturbing because the only thing they would fire at is Israel since the whole Middle East and Egypt are against Israel. The Hamas started the war against Israel on October 18th, 2023. For a century, the Middle East has been against Israel even when Israel has tried to sue for peace for a long time since most of the people living in Israel are Jewish people. This has made an impact around the world since people are split on whether or not people should help Israel in their dire situation.
Now could all this start World War 3? For this to happen the entire Middle East and Egypt would need to declare war on Israel and many terrorist groups. This is very possible since a Jewish country in the middle of all these dangerous countries could get the attention of world superpowers. The United Nations countries that didn't declare war would try to keep peace while NATO(North Atlantic Treaty Organization) would defend Israel. This would put pressure on the U.S. to aid Ukraine and Israel. BRICKS(Brazil, Russia, India, China, South Africa) would be divided since India would side with the U.S. rather than Russia and China. The whole world would be at war over small wars. Dozens of countries would deploy troops and all their branches of military. Of course, this is a hypothetical theory. That might not happen since Israel has survived so much like the Holocaust and all its wars.
Since Yemen chose to fire more missiles this has escalated the conflict. The U.S. is getting involved in all these wars because they want more countries to have a democracy. While other countries who don't like the U.S. want a dictatorship. Some countries have a royal family line that governs the country. The U.S. knows World War 3 could happen easily so they want it to end as fast as possible by stopping it before it starts. A war worse than World War 2 is one of the most terrifying thoughts because this could cause global warming and climate change which would wipe out all life on Earth. 8th-grade history teacher Mr. Knutsen says "The odds of World War Three happening are high in the future but not right now because people know the risk of a World War and what it would do to the world." He also had to say "If it were to happen right now it would be fast and there would be no winner. It would be the extinction of the human species."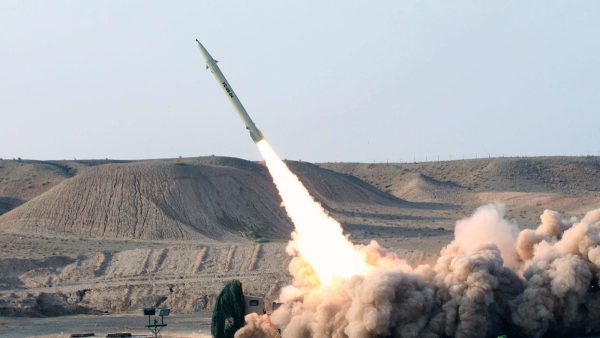 If there is a person who wants to cause as much mayhem in the littlest amount of time possible then the next World War would be ten times worse than World War 2. All world leaders have a weakness and countries, but the United States might not have any weaknesses, so that's why it's on top of global superpower rankings. Again all of these are a theory of what could happen, so sleep well tonight and the next if there will be one.