Ms. Cabrera is a 7th grade English teacher on team Tyger. This is her first year teaching at Rio Norte, but has been teaching at Arroyo Seco for 6 years. Ms. Cabrera was born on October 24 in Hollywood and spent most of her minority in Los Angeles. She went to school in the Hart district and even went to Rio! Outside of school she loves to go to concerts and museums. She loves frogs, bats, and also horror movies.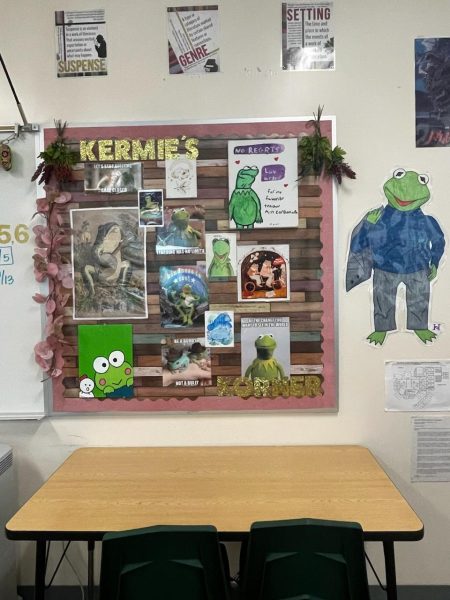 Some of the people she wants to see in concerts are The Smashing Pumpkins and New Order. The Smashing Pumpkins genre is alternative rock, while New Order is an alternative dance synth. Because of her love for frogs and bats, she has a wall filled with frog decorations and photos. She loves bats because, "I think they are often misunderstood creatures that are essential to our environment." Another thing that she loves are horror movies. Some of the ones that she likes are The Descent and Train to Busan.  The Descent is about six women who enter a cave and they struggle to survive against humanoid creatures. Train to Busan is about a zombie out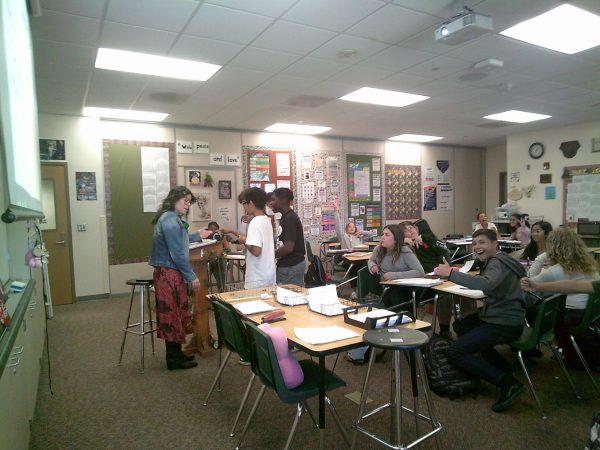 break that sweeps the country and a dad and his daughter take the train to try to reach the only country that is safe. Some other fun facts about Ms. Cabrera are that she tried learning Elvish in college (elvish is the language of elves), she has met BTS, and she is a scorpio.
Ms. Cabrera came back to teach at Rio because, "I wanted to come and work at Rio Norte because it felt like home. I was a student here many years ago, and because I had such a positive experience here I wanted to provide that same positive experience to you guys!" Ms. Cabrera's favorite part of teaching is getting to see students improve and grow over time.