Airsoft is a common game played by people all over the world.  Originating from the `Tokyo Marui airsoft brand, it has had a large rise in popularity since the 1990s.  Airsoft is played by 2 teams, and each team shoots each other with airsoft bbs.   When you get hit, you go back to your starting position and go back into the field.  The team with the most eliminations wins.  With the increased popularity of the game, is it safe for children to play this game?
The main playerbase of airsoft are teens from the age of 13-18 and retired military vets ranging from 20-30. A main reason why people play airsoft is from the airsoft weapons you use to play.  Airsoft weapons are a 1:1 exterior replica to actual firearms, yet taking away the lethality.  Also it is a good exercise since you run around a field with your weapons and gear.  It is a mix of military simulation, exercise, and shooting your friends with plastic pellets without killing them.  Also, the sport is allowed in almost all countries in the world, and is also sold across the world.
A main concern of airsoft is the extreme realism of the replica airsoft weapons.  They are made to exactly replicate firearms.  The only way to distinguish the difference is by the orange tip on the muzzle of the barrel.  Yet there is no law stating that you can take off the tip, but it is up to the owner to take the responsibility.  Also, airsoft can hurt for some people, since being hit by airsoft bbs can leave a sting on where you got hit, yet the pain varies depending on the FPS (feet per second)  power. 
Also, airsoft is not cheap, ranging from 200-300 dollars for a decent airsoft gun not including bbs, extra magazines, chest rigs, face protection, batteries or gas systems depending on the airsoft gun you got (use batteries for rifles and gas for pistols for the best experience)and helmets, which would range to around $200.  In total, you will be spending around $400 to $500 on airsoft (according to personal experience).  Yet some fields let you rent the equipment for a small fee which is 
To find more information, I went to the largest airsoft store in California, which is the Evike Superstore in Alhambra, CA.  The store was huge, and walking in I saw hundreds of airsoft guns ranging from all sorts of prices and materials.  The store was basically a Costco but for airsoft guns and gear.  I also bought an airsoft gun of my own, which was a DPMS short barrel rifle (which was a very good purchase of the $225 price tag).  I interviewed Matt from Evike, who runs the youtube channel.  He said "Airsoft is allowed for all ages, yet certain safety precautions must be taken to make it safe.  First, you need the appropriate face protection to not be hit in sensitive areas, and you also need the allowed airsoft weapons that can be used at the field.".  These are very important since people can go blind from airsoft guns, and have gotten permanent face damage.  Also, certain airsoft guns are not allowed at some fields due to safety reasons and overall not fit for the environment.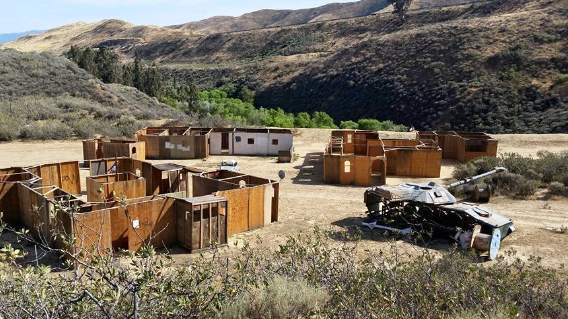 Overall, airsoft can be safe if you follow the rules, invest in protective face gear, and use allowed airsoft gear from well known companies. Airsoft can be a thrilling experience and can become a regular hobby.  Also you can make money off of making and customizing airsoft weapons to sell them on the Evike Marketplace.  So airsoft is safe, and you should definitely try it once in your life.