Track and Field Meet
Track and field is a sport in which athletes participate in running, jumping, and throwing contests. Although most students at Rio Norte have had first-hand experience with this sport after concluding our month-long track unit. For some students, it may have seemed pointless, but to others, it was a way to show their excellence in track and field. After the unit, teachers took the time to create a list of students who are the best of the best in the unit, and they wrote down students' best events. All to create a list of students who qualify to join Rio Norte's track team. Which allows those students to participate in the track and field meet against other middle schools at College of the Canyons, on May 18th.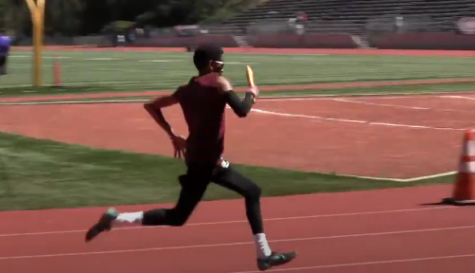 On the day of the track meet, students were required to come to school on time. They also were wearing their P.E. shorts and they might instead bring a sports bag with no school supplies, plenty of water, snacks, a lunch, sunscreen, and any other sports necessities. As soon as the bell rang they didn't go to their normal classes and they reported to the P.E. locker rooms before the second bell rang. There, they were given a track and field shirt to change into and got ready to depart to the buses as soon as they arrived. One of the events starts as early as 9:30, so students were listening to an announcer to know when their event started. Students missed all their classes that day and missed the last Rio 25. They also returned back to school at 4:15, though they can opt out early if they finished their events and if their parents are there at the meet.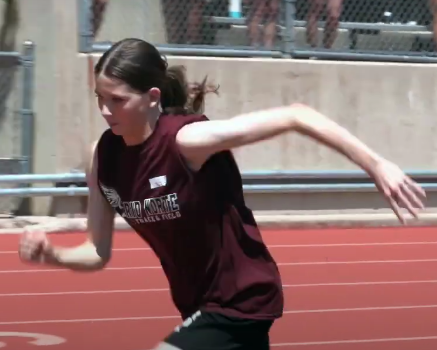 Some of the events that students participated in are the high jump, long jump, 400-meter, 100-meter, and shotput. While these are events we participated in here at Rio, there were more events at the actual meet such as the 800-meter, the 200-meter, the 1600-meter, the 400-meter relay, the 800-meter relay, and the 1600-meter relay.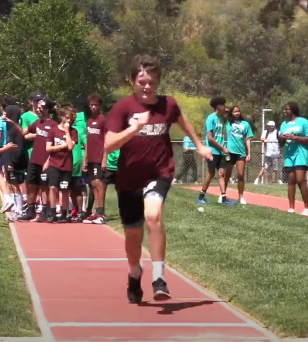 Mrs. James, the art teacher, is the coach for the Valencia High School cross-country team, and she is one of the leading teachers for Rio Norte's track and field team. She says that in the first ten years of participating in the meets, they were champions, and last year Rio placed in the top three for one of the events. "It's a cool experience for kids who have never run at a track and field meet before," according to Mrs. James. Mrs. Carrizales, one of the P.E. teachers who helped to organize the track and field event for this school says, "Rio has done generally pretty well in the Track Meets. We have gotten first place before. We have also had records broken by students in individual events. We have been doing the Track Meet every year since I have been teaching here, starting in 2007. It is a district-wide track meet and we enjoy getting the opportunity to compete against the other junior high schools in the area."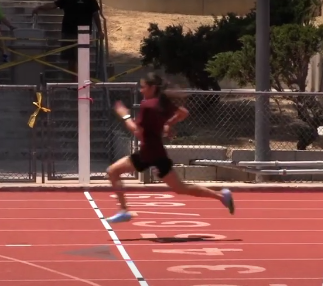 On the day of the track meet a student from Rio, Alina Yanovsky, said that before running she got nervous, but it turned out "the competitions weren't too bad." She also said, "In general I enjoyed the competition because I was doing pretty well. Otherwise, the heat was terrible. It was extremely hot and there wasn't much shade." Yanovsky and many others can agree that the 18th was a hot and busy day. It was exciting since you could go on the field and cheer on your teammates. You could also go up top to the bleachers to watch from a distance. There was also a snack table for people who wanted to eat before their event. The process of getting ready for your event is as you would first go with a volunteer to run through some stretches. Then, you would go find spikes (which are shoes with spikes at the end of them) if you needed them for your event. Lastly, you would check in and wait before your event would start. All the students representing Rio tried their best at the events that they did. The 8th grade girls in the mile relay had an extremely long lead of almost 100 meters. Rio Norte also took a victory for the 7th grade girl's long jump. The track and field meet was fun as well as a success with Rio taking home some wins. Rio Norte ended up getting second place in the entire meet. To see the results of all of the events go to https://livetrackresults.com/2023/05182023/Results.htm.
*All photo courtesies: RioTv*