What to Get for This Upcoming School Year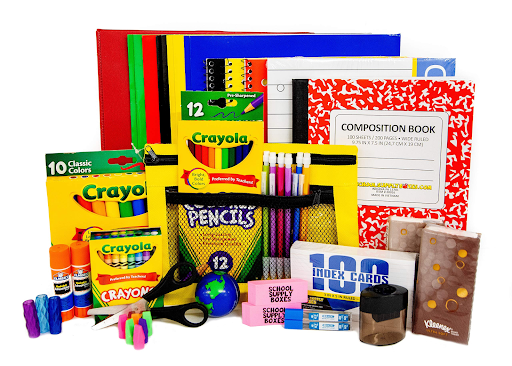 School is starting to end with the coming of a new school year. Here are some school supplies to have and what to be prepared for. If you are starting junior high for the first time these are the things you will need. Starting off with a classic pencil case I recommend one with lots of room. In your pencil case make sure to have at least 3 pencils. Mechanics are the best, next I love to have gel pens to add some color to your paper and some colorful highlighters. If you would like to add more to your pencil case then I recommended having sticky notes which are optional.
In your backpack, you will need a notebook. A really good one is a big 5-star notebook. Next, have a binder with lots and lots of paper. A good way to label them is by having reusable sticky note tabs. They are super helpful. In addition, it is always nice to have index cards for anything like studying. Lasley has a couple of folders for your work.
Some add-on to have in your backpack is always water, water also helps you stay awake. Second, always have some mint to keep your mouth fresh and additional hygiene products. Furthermore, if your phone always dies I recommend having a charged portable charger in your backpack and some wired earbuds for classes. You will become a teacher's favorite if you are always prepared.
If you are looking for a backpack I love JanSport backpacks. All their backpacks are so cute you can get these backpacks at Tilly's. School supplies sales at Target start the second week of July through the last week of August. One of the most bought school supplies is pencils.