The Summit in Cheerleading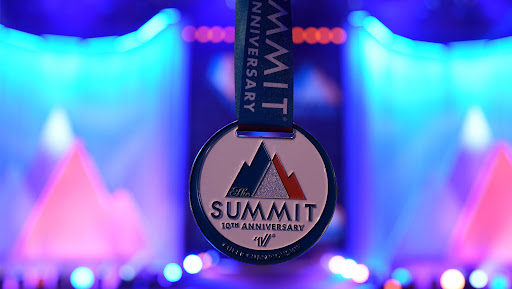 The Summit is Varsity's famed all levels national championship. Programs with fewer than 125 athletes are eligible to compete at The D2 Summit, held for the first time in 2016. The Summit is the main and final cheerleading competition of the season for level 1-6 Junior and Senior teams. The competition is open for both U.S. and international teams and is a highly competitive event. Bids are invitations to the summit and only certain groups are qualified to go. While it's not an official title, The Summit is often called the World Championship for younger level 1-6 teams. The competition, organized by Varsity, is held every year in early May. It takes place at the ESPN Wide World of Sports complex in Orlando, Florida. The event is typically spread out over 4 days, with a preliminary round, then semi-finals, and lastly finals.
Teams can receive bids at different cheerleading competitions throughout the season, at both local and national events. Bids are typically given out to some of the winning and highest-scoring teams. The Summit offers divisions for Junior and Senior teams. According to Varsity.com, "The Summit, founded by Varsity All-Star in 2013 provides a unique experience for athletes in the non-Worlds divisions to compete against the best of the best in all levels of competition across the globe."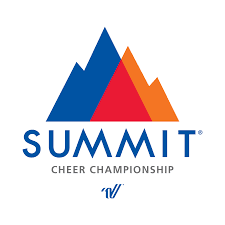 As championships continue to grow, offering multiple paths for Junior & Senior teams to have a competitive, prestigious, and celebratory end to their season. It continues to expand internationally by offering even more international all-star federation divisions as introduced in 2018, allowing competitors from across the world to join us at this event.