New Shrek 5 Movie Coming Out on May 20th
Have you heard of the movie Shrek? Actually, it isn't a movie, it's a franchise, and it has made over 3.9 billion dollars in revenue. The movies in the Shrek franchise are Shrek, Shrek 2, Shrek the Third, Shrek Forever After, and Shrek 5 is coming out this May. Also, some spin-offs that still relate to the Shrek franchise are Puss in Boots and Puss in Boots: The Last Wish. These movies are very popular within the community and more are set to come.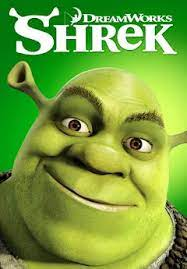 The fifth Shrek movie was first announced in 2016 and was set to release in 2020. Production then wasn't set to start until 2020, so it was pushed back all the way back to around 2022, and when Hollywood shut down in 2020, that pushed it back, even more, all the way to 2023. Now, it is set to release on the 20th of May. The last three movies of the Shrek franchise have also been released within a 4-day margin, with Shrek 2 coming out on May 19, Shrek 3 on May 18, and Shrek 4 on May 21. Also, with the 3.9 billion dollars in revenue, 935 million of that was from Shrek 2, with Shrek the Third, and Shrek Forever After following with around 800 million, and around 750 million.
After seventh-grader Finn Rowe was interviewed, he said many different things on this topic. When asked how many of the Shrek movies he has watched, he responded by saying that he has watched all of them so far, and is looking forward to watching the new one when it comes out. Next, when asked which Shrek movie was his favorite, he stated, "I really love the first Shrek movie, because it is very original and also not a sequel. Also, I like how each of the movies has different storylines and always introduces new characters."
All in all, the Shrek franchise is a very popular pick for children, combining normal entertainment, and very engaging characters. This franchise is a basic flip of a regular fairy tale, having the monster become the hero and the princess and monster fall in love. The movies in the franchise are great picks for a family movie night, and with a new one coming out this May, even more, entertainment is yet to come.