The Beatles
The Beatles were a rock band formed in Liverpool, England in the year 1960. The band consisted of Paul McCartney, John Lennon, George Harrison, and Peter Best. Peter Best was eventually kicked out of the group allowing Ringo Star to join as the drummer instead of Peter Best. The Beatles are often considered the most successful and influential band in music history.
Mr. Gilbert the music teacher, band, and choir director at Rio Norte said, "He believes for him the Beatles are in his top ten for favorite bands. Also, they are the third most influential band." Levi Perez, a 7th grader at Rio Norte said, "The band is an amazing one; he just doesn't love the style of music."
The Beatles started out as a group of four teenagers in Liverpool about a decade later after World War 2. At this time, England was repairing and recovering from the war in which many lives had been lost. John Lennon and Paul McCartney first met in a skiffle band called the Quarryman which is where The Beatles began playing together as a cover band which means they play songs other people made. Later they decided to kick out Peter Best to bring in Ringo Star as the new drummer. They did this because they felt he wasn't good.
The Beatle's first record was "Please Please Me" in March of 1963. Their first hit which reached the top 40 on Billboard Hot 100 was "Love Me Do" in 1964. After albums and records such as "Please Please Me", "Love Me Do", and a few others they released a song called "I Want to Hold Your Hand" This song was number one on the Billboard Hot 100. Then in 1964, they traveled to New York to play on the Ed Sullivan Show which 73 million people watched on their tv.
After the Beatles played for the first time on the Ed Sullivan Show that first month they sold 2.5 million records. Also, more people began to know about them. They eventually return to the Ed Sullivan Show another two times with a total of three times appearing there. The Beatles began writing many songs that are still played today. In 1964 they sold a total of 25 million records showing they are a very successful band. The Beatles performed in many places earning around a couple hundred thousand per show.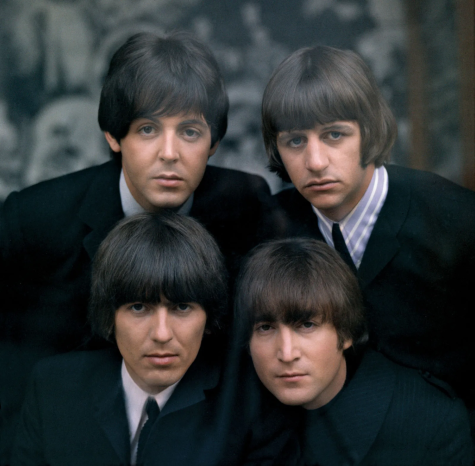 The Beatles went on to write many amazing albums. The Top five are "The Beatles" from 1968 at number five, "Rubber Soul" from 1965 at number four, "Revolver" from 1966 at number three, "Sgt. Pepper's Lonely Hearts Club Band" from 1967 at number two, and Abbey Road from 1969 at number one. They made many amazing albums and songs. One of their most famous songs was "Hey Jude" in 1968.
Unfortunately, John Lennon was shot by Mark David Chapman in front of his apartment building on December 8, 1980, at about 11 PM, he was confirmed dead at 11:15 PM. In 2001, George Harrison died of lung cancer with his wife by his side until his last breath. George Harrison's final words were, "Everything else can wait, but the race for God cannot wait and love one another." The Beatles then broke up with just McCartney and Ringo Starr remaining.
Here are the links to their top ten songs and their channel:
Channel
https://www.youtube.com/channel/UCc4K7bAqpdBP8jh1j9XZAww
Top ten Songs from one to ten:
Yesterday https://www.youtube.com/watch?v=fCV9oqtwyVA
I Want to Hold Your Hand https://www.youtube.com/watch?v=jenWdylTtzs
A Day in the Life https://www.youtube.com/watch?v=usNsCeOV4GM
While My Guitar Gently Weeps https://www.youtube.com/watch?v=VJDJs9dumZI
Come Together https://www.youtube.com/watch?v=45cYwDMibGo
Something https://www.youtube.com/watch?v=UelDrZ1aFeY
Hey Jude https://www.youtube.com/watch?v=A_MjCqQoLLA
Let it Be https://www.youtube.com/watch?v=QDYfEBY9NM4
In My Life https://www.youtube.com/watch?v=YBcdt6DsLQA
Strawberry Fields Forever https://www.youtube.com/watch?v=HtUH9z_Oey8