The Killing of the Founder of Cash App
At around 2:30 AM on April 4th, police responded to a reported stabbing in the Rincon Hill neighborhood in San Francisco. This man was later identified as Bob Lee, the founder of the very popular app, Cash App. He was taken to a hospital but later died from his wounds. The app that he founded, Cash App, had around 51 million users as of the end of 2022, a 16% increase from 2021. This app is used for spending, saving, and investing money inside your account, and you can do all of this without even setting up a bank account.
The suspect in the killing was also known to be affiliated with Lee. The suspect's name is a man named Nima Momeni. The article "Arrest made in SF killing of Bob Lee – tech exec's alleged killer also worked in tech" on Mission Local, states, "In the wee hours of April 4, they were purportedly driving together through downtown San Francisco in a car registered to the suspect." This shows how they could have fought about something, which could have escalated into what happened. Also from Mission Local, "Police allege that Momeni stabbed Lee multiple times with a knife that was recovered not far from the spot on the 300 block of main street…" Momeni also worked in tech, meaning they could have had a closer relationship with Lee and known him better.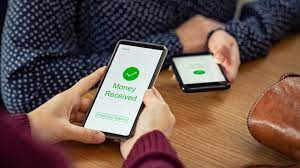 Jake Baird stated on a Google form sent out in the Journalism class, "I've been using Cash App for a few months. I first downloaded it because someone sent me a link and if we both clicked it, we would each get $5." This means he also has found different ways to attract people to the app, such as offering money or making ads. Also, when 7th grader Aaden Walrod was asked questions about this, he had different answers. He explained that he had Cash App for about a year, and it has definitely made paying for things and spending money much easier. This goes to show how people can use the app that he created and put it to use in their daily lives, and this man and his idea have made many lives and their actions easier to perform.
The killing of Bob Lee could have affected the people around him, but it is suspected that he was killed by a person with a relationship with him. He has created an app that has greatly advanced saving, spending, and investing money throughout your account and is trusted by millions of people. As you can see, the founder was a very important person, and he affected lives for the better.