My Trip to Denmark and Sweden
Denmark and Sweden are located on the Scandinavian peninsula which is a subregion in Northern Europe made up of other Scandinavian countries. While all these countries fit under the category of Scandinavia, they all have their own unique histories and backgrounds. On my trip I went to the capital of Denmark, which is Copenhagen, for two and a half days. On the second half of my trip I went to the capital of Sweden, which is Stockholm, for two days.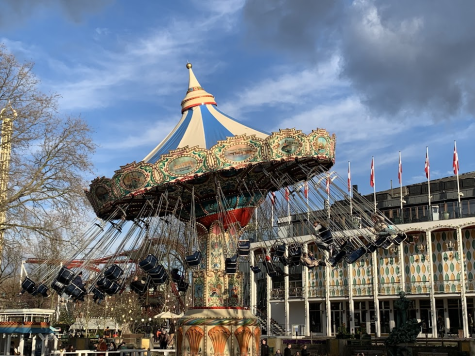 Denmark
After our two flights from Los Angeles to Germany, we finally arrived in Copenhagen, Denmark mid-day. We stayed in the Tivoli Hotel which comes from the amusement park Tivoli Gardens. Since the hotel was entirely about the amusement park we decided to go to Tivoli Gardens on our first day. When you first enter the park it's almost like stepping into a foreign Disneyland. There's a smaller version of main street and a multitude of themed rides, almost exactly like Disneyland's rides. This seemed like a coincidence that this park was so similar to Disneyland. I later found out that Walt Disney went to this park when he was coming up with ideas for Disneyland and therefore was inspired by this park to create Disneyland. My entire family and I had a really fun time going on the rides and looking at the beautiful scenery that the park had to offer. We spent the entire half of our day here until it started to get late, so we headed back to our hotel.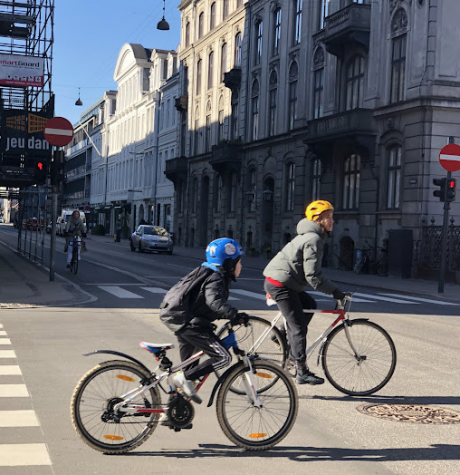 We woke up on the second day with a list full of things to do. We hadn't noticed the day before, but the city was littered with bikes and spacious bike lanes on every street. It also seemed really popular to run and walk around instead of using a car. The reason for this city being full of bikers and runners is because they're trying to reduce their carbon footprint, so by biking and running you can avoid using cars. We first went to The Little Mermaid statue which is dedicated to the Danish author, Hans Christian Anderson, who wrote the Little Mermaid and many other stories. We then visited a 400 year old windmill and went to a free town called Christiania. We then visited Fredrik's Church also known as the Marble Church. Right across from the church is the royal palace, Amalienborg.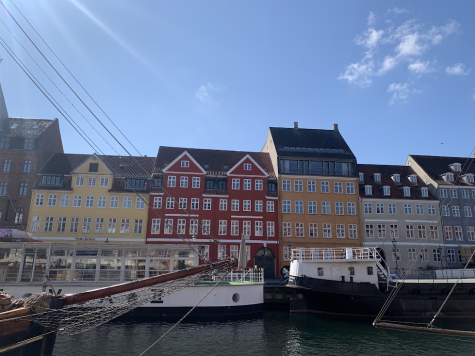 Something that surprised me was that while there were guards all around the palace, you could walk on the palace grounds (not inside the actual palace) free of charge. Close to the palace is the canal and district Nyhaven. It's full of small shops, cafes and restaurants. It also has colorful buildings surrounding the canal where the author of the Little Mermaid, Hans Christian Anderson, lived. The last place we visited before heading back to our hotel was the National Museum of Denmark. While it just seems like any other normal museum, it's not. They have a special map for kids which just includes things that kids are interested in, like a 700 year old dog poop. Other interesting things the kids map included were multiple play areas from Danish and other parts of the world's history and boredom buttons. After getting back to our hotel we were inspired by the Danish citizens, so my sister, dad and I decided to go bike riding, while my mom was relaxing at the hotel. We rented cheap bikes that the hotel had and rode around the city observing the nature and buildings around us during sunset.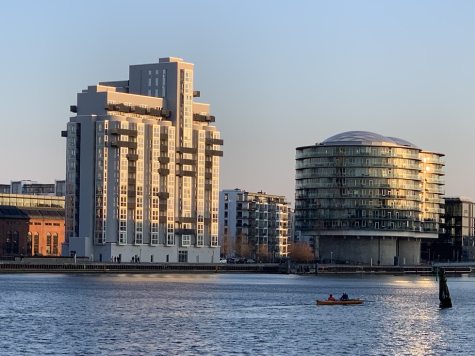 7th grader Alina Yanovsky also took a trip to Denmark. She had a short stay like me and was only there for 2 days. She went to Tivoli Gardens too and found the park beautiful. She rode on a boat down a canal and went to a place called Old Town Copenhagen. "I really enjoyed the stay because I found it really fun learning about local things there. Like for example about Hans Christian Andersen. The people there were also really friendly. Going to Old Town Copenhagen was tons of fun because there were bands singing, food trucks and tons of little shops. It would have been nice to stay a bit longer so I could go explore more of Denmark." Yanovsky says.
Sweden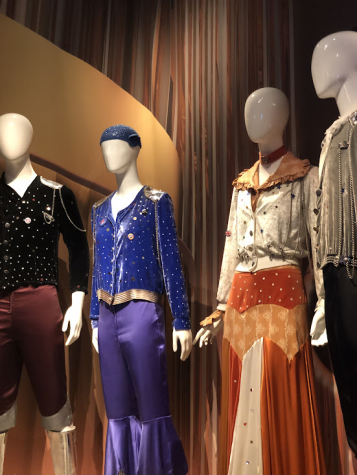 After a direct flight to Sweden's capital, Stockholm, we arrived at our new hotel. We had half of the day left to explore the city with no plan, due to flight difficulties leaving Los Angeles. We first rode the subway to go to the ABBA museum, which is a small museum dedicated to the Swedish band ABBA. The museum consisted of mini sets full of milestones that the band achieved, videos, pictures, information about each member, karaoke, and a stage where you can virtually join the band and sing on stage with them. Nearby there was a viking museum predictably called The Viking Museum. While the museum was informational, it had a scavenger hunt for kids who wanted something else to do. The museum also had a dark ride at the end that lasted for a couple minutes long of a husband trying to earn money for his unhappy wife. We decided to end the day there and we taxied back to our hotel.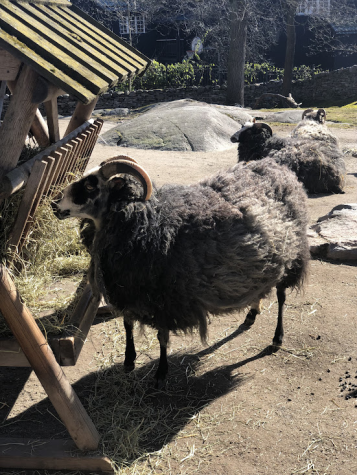 The next morning, we had a better plan than the day before. We first went to what we thought was the world's oldest open air museum, but ended up being a huge zoo with historical monuments. It was called Skansen. The zoo mainly had animals native to Sweden and Scandinavia. We then went to Junibacken which is labeled as a children's literature fun park. Which just means it's a place full of sets from Swedish fairytales. The first thing we went to was The Fairytale "Train," which actually wasn't a train but an open chest that you rode in and even lifted you up in the air. We then went to the Nordic museum which was a giant museum full of Nordic history. It even included how a 1940's house would have looked like in Sweden. We then looked around at an indoor marketplace which had a really organized design and displayed their food beautifully. We ended our day by going to Sweden's palace called Drottningholm. Wedidn't spend too much time there because all the tours were over for the day. Though you could still walk on the palace's grounds, which were much bigger than Denmark's. The palace even had a long arrangement of perfectly cut hedges that created a pattern all in front of the main palace.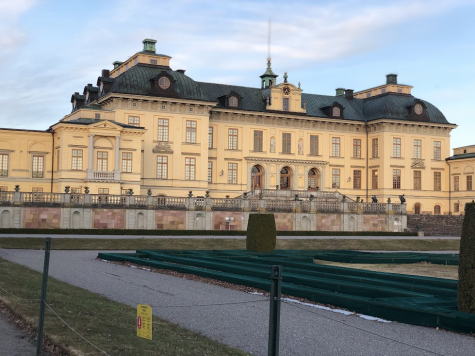 Early next morning, we packed our bags and headed to the airport to go on a flight to Switzerland and another flight from Switzerland back to Los Angeles. This trip was educational, fun, and full of beautiful architecture. Both countries were filled with nice people which made me want to come back again for another trip.
*all photo courtesy: Vanya Catanzarite*