The Hart Games
The Hart games were made for special ed students to compete in track and field events. The games were made so kids who are physically or mentally disabled could participate in fun events with a fair playing field. This includes being able to compete in track and field events that they may not be able to do normally. The games are important to the families of the kids participating because they can see how happy they are when they cross the finish line. They bring so much joy and happiness to the families and participants. It's also fun to watch and help cheer on the kids participating.
The games were hosted at Valencia High School's field. There were 11 different schools from the Hart district About 350 students participated in the Olympic track and field games. Some of the schools that participated in the games were La Mesa, Rancho Pico, Golden Valley, as well as our very own Rio Norte. Many of the students that participated had a student helper called a peer tutor that helped with the events like running or javelin. Many parents were at the games cheering all of the students on and making smiles appear on everyone's faces.
The students that participated had been practicing many of the events during their own PE periods in school. The main events for the game were the 400 meters, 100 meters, and a few other events like hurdle jumping. The peer tutors that helped out with the games ran beside the student competitors in the runs.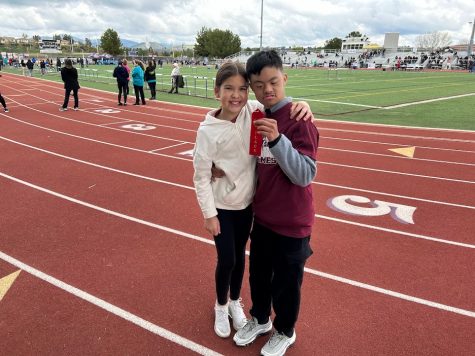 The Hart games are very important to our school and the families of our school. Everyone worked hard to be able to compete and win.