Clayton Kershaw
Clayton Kershaw is a starting pitcher for the Los Angeles Dodgers. He is a southpaw (lefty) that has been with the Dodgers since May 24, 2008. He had a 1.89 ERA (earned runs on average ) at the peak of his career. A rare Era is anything under 2.00, but 3.00 is also considered excellent. For WHIP (Walks and Hits per Inning Pitched) an excellent one is anything under 2, but under 1 they may get a CY Young Award. A Cy Young Award is given to the best pitcher of the current season, which the Baseball Writers' Association of America votes on.
Clayton Kershaw was born on March 19, 1988, in Dallas, Texas. As a child, he played many outdoor activities including baseball and football. He was very good at both while playing at Highland Park High School. He wanted to go to Texas A&M but he decided to go into the MLB (Major League Baseball)after being picked in the 2006 MLB Draft by the Los Angeles Dodgers. In his minor league career after his first ten games with eight starts. He had a 1.95 ERA, and .89 WHIP after about 37 innings pitched. This is where the team in the field needs to get three outs before they can hit. While in Double-A in 2008 he pitched 13 games and before going to the majors he had a 1.91 ERA and a 0.95 WHIP.
Clayton Kershaw made his MLB Debut on May 25, 2008, against the St. Louis Cardinals. He let two runs score after five hits in six innings with seven strikeouts. His First MLB win was given to him on July 27, pitching six shutout innings all against the Washington Nationals. He was added to the Championship Series roster for the Dodgers. In his second full season, he had 8 wins and 8 losses, he also had a 2.79 ERA, and a 1.23 WHIP. In his 2011 season, he showed he is one of the greatest pitchers at that time. He held the highest amount of victories in the league with 21 wins. He also had a 2.28 ERA, .98 WHIP, and 248 strikeouts. He was chosen for the all-star game, got a gold glove award, and his first CY Young Award. He went to the 2017-18 World Series. He also went on to win a total of three CY Young Awards. He has also won 3 National MVPs.
Recently, the Los Angeles Dodgers have decided that Clayton Kershaw won't be starting opening day for the 2023 season. Previously he had started every opening day that he wasn't injured. As his career has gone on he has become injured many times in 2020 he had two back-related injuries one on July 23, 2020, and another back injury on October 13th, 2020. He also had two arm injuries in 2021. These injuries have been holding him back from making amazing stats. There have been many rumors that Clayton Kershaw will one day go and play for the Texas Rangers which is where his hometown is.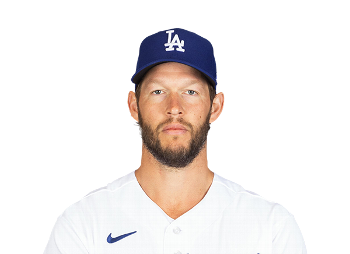 Many people want Clayton Kershaw to stay with the Dodgers, but many believe that he will leave. Lucas Mooney, a 7th Grader at Rio Norte stated that he wants Kershaw to stay, but soon he will most likely leave the Dodgers. Liam Schlagel, a 7th grader at Rio Norte stated that he would like Kershaw to stay with him and he thinks he will because most fans don't want him to go. It seems though that he may leave due to the Dodgers only signing a one-year contract instead of a multi-year contract.