Yellowstone's LA ZOO Field Trip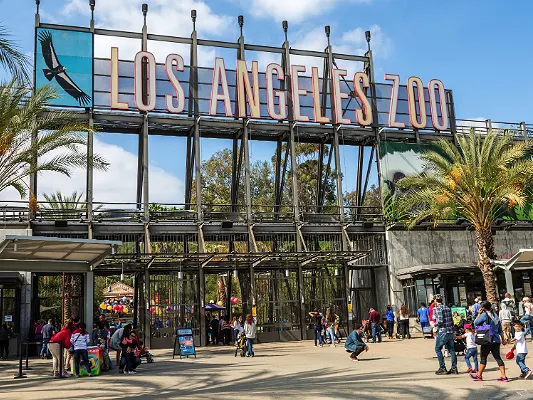 On Friday, March 3rd, Team Yellowstone of Rio Norte Junior High left for the Los Angeles Zoo. Most students on the Yellowstone team have gone there before. The field trip included a Goose Chase scavenger hunt, lunch, and lots of fun with friends. All team Yellowstone teachers Ms. Van Dyke, Mr. Sheridan, Science James, and Mrs. Regan went on the field trip.
The LA Zoo was first opened to the public on November 28, 1966. The city's mayor Sam Yorty and the United States Color Guard, which is a group of soldiers in dress uniform that represent the American Flag at ceremonies, was there at the opening of the LA Zoo. In 1971 they were given their first conservation award for breeding an endangered species called the dog-toothed snake. The LA Zoo is bout 45 minutes away from Rio Norte.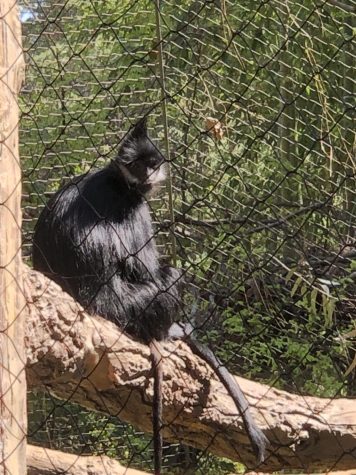 While Team Yellowstone was there, the students were put into groups of three. Everyone was put into a race to complete the Goose Chase scavenger hunt. The Goose Chase scavenger hunt is an online app that has students complete different tasks with different animals involved. Students went out, having fun and eating snacks as they went. You could learn many different things about animals just by walking around and reading the signs.
When Liam Skinner, a 7th grader at Rio Norte was asked about how much he enjoyed the zoo field trip, he responded by saying, "I thought it was really cool, learning about all the animals."  When asked, do you think that this field trip was beneficial, Ms. Van Dyke, a 7th-grade math teacher at Rio Norte responded by saying, "I think it was beneficial, to the students because some had never been to the zoo before and it was a cool learning experience and they were able to appreciate the animals" It seems it was a very beneficial experience for students and a fun time.