Popular Songs and Artists of 2023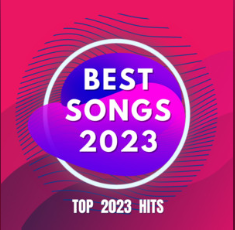 It's the beginning of 2023, and many artists around the world are releasing songs and albums. Some are becoming very popular, topping US charts and other charts around the world Some genres include pop, rock, rap, R&B, and country.
Students here at Rio Norte gave a variety of answers when it comes to their favorite music artists. Harry Styles and Taylor Swift were the most popular among those surveyed. Other responses included ABBA, The Weeknd, SZA, Ariana Grande, One Republic, Zach Bryan, Eminem and The Beatles Majority of the people said that they enjoyed listening to music, while about 11.8% of people said they didn't listen to music at all.
Many artists have posted albums this year or late last year that have gone viral.  The majority of the people surveyed said, "Flowers" was the most popular song right now and they would be correct."Flowers'' by Miley Cyrus which was released on January 12th, 2023, has 7.7 million streams on all platforms and is ranked #3 in the entire world on the Billboard charts Another close runner-up was "Anti-Hero'' by Taylor Swift in her new "Midnights" album released October 23rd, 2022. Anti-hero was #1 on the charts for 8 weeks in a row. This was the longest any of her songs was #1 on the Billboard and 6.3% of people voted for her. The last close one was "As It Was" by Harry Styles. It was released on April 1st, 2022, which was #1 for 15 straight weeks, and there was a whopping 1.5 billion streams in the entire world! This one was tied with Taylor Swift with 6.3% of people voting for her.
7th grader Aliyanna Buendia said, "My favorite artist is The Weeknd but I also enjoy Tyler the Creator and Kanye West." Currently, "As it Was" by Harry Styles and "Flowers" by Miley Cyrus are the most popular song in 7th and 8th grade here at Rio Norte.
So currently, "As it Was" by Harry Styles and "Flowers" by Miley Cyrus are the most popular songs for kids in 7th and 8th grade. Can't wait for new hit songs like these to come soon!