Lululemon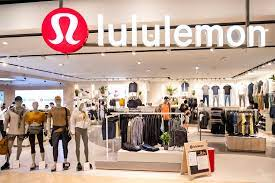 Lululemon is a high-end workout clothing brand, founded in 1998 by Chip Wilson. Lululemon sells athletic wear like tops, yoga pants, shorts, sweaters, jackets, bras, and even hair accessories, bags, and yoga mats, although lululemon is most known for their leggings. Lululemon is worth 39.61 billion dollars, and as of February 2023, there are 432 lululemon stores in the United States. But some people think Lululemon isn't worth the expensive prices.
Why is lululemon so expensive?
Lululemon's process involves a large number of expensive machines that cost thousands of dollars. Lululemon's most popular leggings cost between $98-$128, these are the "Holy Grail" leggings created with top-quality material.
What's so special about Lululemon?
Lululemons pants are designed for maximum performance. They take away sweat, dry quickly, reduce bacteria causing odors and feel great. They're made with the brand's fastest-drying Everlux fabric. The supportive fabric is made with four way stretch and is made to feel cool and sleek on the inside. The leggings come in more than 18 different colors and up to size 20.
Is Lululemon worth the money? 
Lululemons net worth as of January 17, 2023 is $40.23B.
Leggings- When it comes to Lululemon leggings, it seems to be hit or miss. Some people think they're perfect and love them, and others have trouble keeping them from ripping or the fabric seems it's best to listen to the reviews and try them on in store.
Shorts- The fabric is lightweight and breathable and doesn't lead to irritated skin. There are pockets sewn into the shorts to hold your keys and other small items. These running shorts definitely perform at a level most shorts don't.
When Mr. O, a 7th grade science teacher, was asked if lululemon is worth the cost, he said, "Absolutely, everyone needs good athletic material. In fact, my tennis team wears it all the time."
Is lululemon a good place to work?
Employees review that the overall rating at Lululemon is 4.6 out of 5 stars. This year, Lululemon ranked #9 on Glassdoor's Best Places to Work 2022. Comparably, Lululemon Athletica earns an "A" for employee happiness, which is in the top 10% of companies of a similar size.