Vacation Spots For the Holidays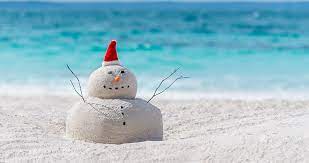 Many people travel during the holidays to go see family and friends. But it can get really busy when lots of people have somewhere to go, many people travel on things like Trains,Cars, Buses, and other vehicles. 
Cheapest Travel Spots:  A Lot of people said Mexico is the cheapest, and even though most visit during fall or spring many people find it very enjoyable in the winter. According to aworldtotravel.com, "The country has long ranked as an affordable and easy to reach destination for many Americans; reasonably priced direct flights are not too expensive."
Most popular Travel Spots: There was a variety of popular opinions but the most liked were Hawaii, France, and Italy.  In the winter in Hawaii you can expect cooler water, more rainfall, and temperatures not good for snorkeling, however on the north shore you can experience stunning humongous waves. On the other hand France is more popular during the winter, experiencing not only the breathtaking views year round but you can also experience snow capped mountains and alpine ski runs. Lastly, Italy can be a fabulous country to experience during the winter, with fewer crowds, cheaper prices, and festive celebrations. Even though it does depend where in Italy you are in the winter the weather is generally mild. 
Surprisingly Cool Vacation Spots: There was one really popular state for this one and that was Utah. During Utah in the winter you can expect a lot of snow, but the snow can add an amazing touch to the already breathtaking views.