How To Be Safe Trick or Treating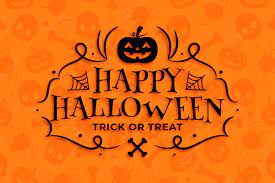 2022 has been a crazy and dangerous year because of how many drugs and people can hurt you. Due to these many things, it's important to stay safe while going out and trick or treating and not make bad decisions. Here are some ways you can stay safe while trick or treating.
Staying safe while trick or treating can be hard due to the world we're in today like edibles and especially fentanyl. Fentanyl is a powerful opioid drug used in the treatment of severe pain. Just with a pinch of fentanyl, it can kill you. If you see any weirdly wrapped candy throw it away or if it's just a little open. Never take homemade treats. Just in case have a parent check your candy. You don't know what's in them and you don't want to risk it. Fentanyl is a blue, greenish, or pale-colored counterfeit pill.
If you have a younger sibling, always stay by them due to the danger of being alone due to kidnapping. If you are going trick or treating with just a friend, always have your phone fully charged in case of an emergency to call someone and have them on speed dial. Always stay on the sidewalk and be careful of your surroundings. Cars may not see kids in the dark so check before crossing and use a crosswalk. There are lots of kids trick or treating and you don't want to run into them by accident when running so always walk. There are also many teenagers that hide in bushes and scare kids, so be careful when walking on the streets at night
When walking, always keep your head up so you don't accidentally walk into the streets or you're in danger and are too busy looking down that you don't notice. Some great safe areas to trick or treat are West Hills and West Creek. Have fun and stay safe!