The History of Minecraft
Minecraft has been around for over 10 years now and is still a big part of the gaming community. This video game has made lots of money over 10 years – over 3.5 billion dollars. Minecraft is even one of the biggest games of all time with over 485 million players in 10 years.
Minecraft is a creative world box game, where you can build anything with your imagination in creative mode. You can grind to get the raw materials and kill the ender dragon in survival mode. You can do anything in Minecraft as long as you are willing to put in the work. Minecraft is a stress-relieving game where you can really relax.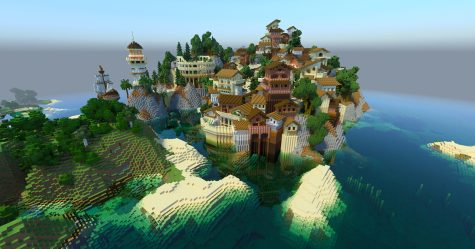 Microsoft bought Mojang in 2014 for 2.5 billion dollars. It was a big debate in the Minecraft community if this was a good idea. Minecraft has made 1.9 billion dollars in the 11 years it has been around. When Microsoft bought Minecraft they have since made 2.9 billion dollars which means they have made 400 million so far.
When interviewing 8th grader Jade Shields, she said she thinks Minecraft is so popular because there are so many things to do in the game. "You can build houses, farms, watersides, etc… you can also play mini-games with friends." Jade also thinks that Microsoft buying Mojang was a good investment. On the other hand, Jade thinks it was a bad idea to sell Minecraft.
In conclusion, Minecraft is one of the most popular games in the world with over 250 million players worldwide. Many people think Microsoft buying Minecraft was not only a bad idea but also bad for the game itself. Lots of people love to play and build things in Minecraft. Overall, Minecraft is a very loved program in the gaming community.