Why isn't Halloween Considered a National Holiday?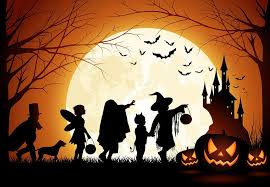 Halloween is not a national holiday because despite these differences between holidays and celebrations, many tend to get confused. Halloween is more of a celebration and officials have not moved to make it a federal holiday. However, while not being a federal holiday, October 31 is celebrated by most American kids, who anxiously wait for the day to arrive. Each year millions of children will get to show off their costumes and indulge in a feast of sweets and other treats.
It's highly unlikely to ever see Halloween raised to the standard of the federal holiday. In the US, all federal holidays commemorate dates of relevance for American history such as, MLK Day, Presidents' Day, Memorial Day, Independence Day, Labor Day, Columbus Day, Veterans' Day, and Thanksgiving.
The tradition states costumes should be "creepy" meaning ghosts, skeletons, witches, vampires, and diabolical pumpkins steal all the spotlight. In fact, any supernatural creature has a space in the book of Halloween and is commonly seen through the US streets on the last day of October.
Adam Benassaya says "I think it's crazy that Halloween is not considered a national holiday.
Riley Wolkove says "Halloween should not be considered a national holiday."