Ariana Grande; Career Highlights
Ariana Grande, also known as Ari is an award-winning pop star. Her career first started in acting, when she landed the role of Cat Valentine in the Nickelodeon show, Victorious. She currently has 7 hit albums and has been cast in many roles in many different films and tv shows. She is one of the most successful female music artists in the world.
Not many people know about Ari's background. Her full name is Ariana Grande Butera. She was born on June 26th, 1993 in Boca Raton, Florida, and is 29 as of 2022. Her parents are Joan Grande and Edward Butera. She also has a brother, Frankie Grande. Ariana recently got married to Dalton Gomez in 2021. She has 9 dogs. Their names are Toulouse, Myron, Sirius, Pignoli, Lily, Cinnamon, Strauss, Lafayette, and Snape.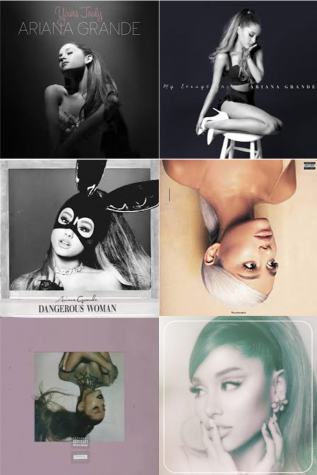 Some of Ariana's older music is currently regaining popularity. For example, the song Daydreamin has been rediscovered by people who have TikTok. One audio has been used 81.8k times, and another has been used 21.5k times. As of October 2022. Ariana has 51,935,254 monthly listeners on Spotify and 51.9M subscribers on YouTube. 
Ariana Grande is most known for her music. In 2011, she released her first song, "Put Your Hearts Up." On September 3rd, 2013, she released her first album, "Yours Truly." In the first week of the album being released, it made it to the top of the US Billboard 200 chart. About a year later, her second album, "My Everything," was released. In the album, she collaborated with other big musicians like Iggy Azalea, Zedd, Big Sean, Cashmere Cat, Childish Gambino, The Weekend, A$AP Ferg, Jessie J, and Nicki Minaj. Her third album "Dangerous Woman" released in 2016, had many hit songs such as Dangerous Woman and Side to Side. Then the album "Sweetener" was released in 2018, which won her 2 Grammy awards. It won Pop Vocal Album and Producer, Non-Classical. Her most emotional album, "Thank U Next" reaches topics like anxiety and the ability to move on. Her recent album, which was in 2020, was "Positions." 
Ariana is also an actor. She has played roles in shows and movies like Victorious, Sam & Cat, Hairspray Live, Swindle, and Don't Look Up. She is currently preparing for her new role as Glinda in the movie "Wicked" coming out in 2024, with Cynthia Erivo as the wicked witch.
If you'd like to listen for yourself, Ariana Grande's music is streaming on Spotify, Youtube, SoundCloud, and Apple Music.