Pros of Wearing PJs to School
During the 2022-2023 school year, wearing PJs to school has been a huge trend. Many students wear them on a daily basis. Here are some positive reasons why kids should wear PJs to school.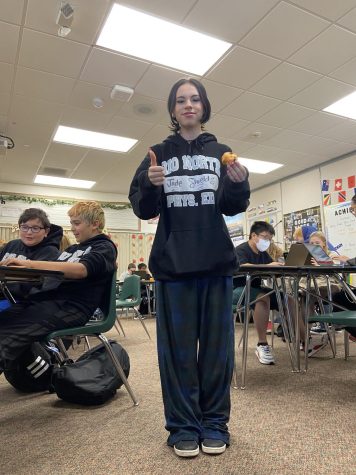 One reason to wear PJs to school is if you wake up late in the morning, you can just get up and you do not have to change. They are so comfortable and when you are in class, wearing them could help you focus better. Some people might say wearing Pjs could be too comfy and potentially cause students to fall asleep in class however, University City High Shool's website states, "Some say that it affects students' attention span negatively. In reality, it doesn't unless you let it. If pajamas make you fall asleep, then you probably shouldn't wear them."
The dress code at Rio Norte is that students must wear clothing including both a shirt and pants. Clothing must cover undergarments, with waistbands and straps excluded. Undergarments, alone, cannot be worn in place of a shirt or top. Clothing must be suitable for all scheduled classroom activities including physical education, science labs, wood shop, and other activities where unique hazards exist. The dress code says nothing to do with PJs, and plus, they are not a hazard or distraction to anyone or anything.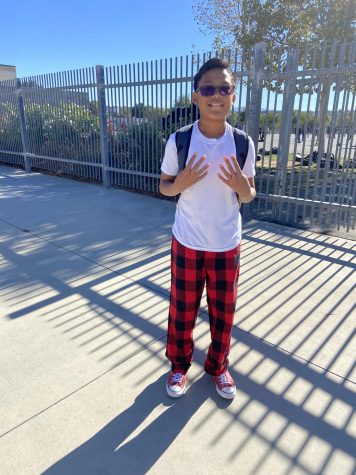 When interviewing Mrs. Zide about why she likes to wear PJs to school, she said "I like to wear PJs to school because they are comfortable." She also expressed that it is easy and quick to get out of the house. When interviewing 7th grader Haden, she responded similarly, saying that the PJs are "…comfortable and that when you wake up you do not have to worry about choosing an outfit."
In conclusion, wearing PJs to school has many benefits and the dress code should let you wear PJs to school. At Rio Norte, the dress code lets us wear PJs on a daily basis but a lot of reasons are because when you wake up you don't have to change. That is why I think we should wear PJs to school.