Dance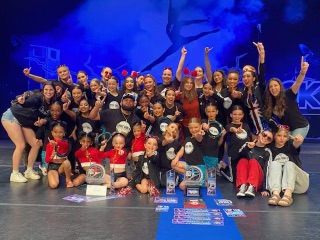 Dance is an amazing hard working sport that has been going on for many years. There are many genres of dance like jazz, contemporary, lyrical, tap, and ballet. Dance is a way to let your emotions out and express it on your face and your moves, it is a way to release stress and tension.  
When learning how to dance you can watch Youtube videos. When dancing your body goes with the music and when learning dance it can help you learn more moves and get stronger. Dance is really fun if you're looking into dance. A great place to go is Lamora Dance Performing Arts Studio. They inspire and teach so many things to help you learn to dance. 
 Something many dancers enjoy is dance competitions where you get to wear amazing costumes while performing dances that you have worked on for a very long time. Sometimes you stay in a hotel with your dance friends which is super fun. Competitions can be scary but after walking on stage it is the best feeling because you know you did it and after working so hard you get placed at awards. Dance takes hard-work passion and determination, but at the end of the day, it's all about having fun for what you enjoy. A 7th-grade dancer at Rio says, "dance to me is an escape from reality and it brings me the most joy being surrounded with such amazing people and feeling like I'm not being judged, it has impacted me because it's made me more confident in whatever I do".