Hocus Pocus 2, Is it Worth Watching?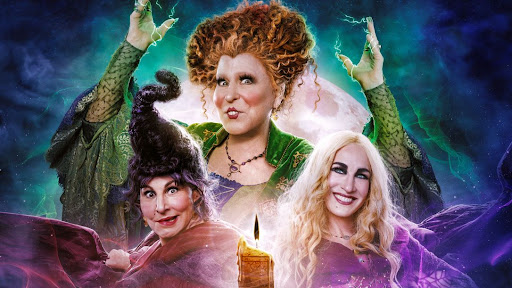 Hocus Pocus has been a hit movie since it first came out Summer of 1993. Now, almost 30 years later, Disney Production decided to make a second Hocus Pocus movie. The movie has received a lot of hype and the only way to know if it's all worth it is by watching the movie yourself. 

The movie came out on September 30, 2022. It was directed by Anne Fletcher, who made other movies like The Pacifier, The Proposal, and 27 Dresses. You can only watch this movie on Disney plus for now, but it may be released to Theaters or other streaming platforms in the future.

The movie starts in 1653 Salem. We get a backstory of the Sander Sisters and their very close relationship. Then, it goes back to the present day with two teenagers, Izzie and Becca, who are the main protagonists in the story. This story has very big twists, suspense, and a great theme about love and friendship. This movie runs for about 103 minutes long.

Online, some people do not like the movie, while others quite enjoy it. On the Rotten Tomatoes website, this movie has 61% rotten tomatoes. Which is actually very good. And, the audience scored the movie about 53%. Hocus Pocus 2 has attained the most views for a streaming original film for 2022. 

I asked students around campus what they thought of Hocus Pocus 2. A seventh grader named Shemsa Waseem said that she has not watched Hocus Pocus 2 but she wants to watch it. And, another seventh grader named Beckett Fowler says, "Yes I have seen it but I would not recommend it. It sucks."

Some students are half and half about this movie. If you have nothing to do and you're out of movie ideas, maybe give it a try and watch it. It may actually be good and worth watching.