Man Arrested on Suspicion of Animal Abuse
June 23, 2022, a Saugus resident had reports against him for animal abuse. He was supposedly seen hitting his dog several times with a cattle prod. 67-year-old Scott Gilden was caught at his home on the 28800 block of Woodside Drive. We are not quite sure why he was doing this to his animal, however he has had records of things similar to this. Gilden and his wife appeared on "Judge Judy" around two years ago to sue for repayment for dental surgeries on his dog. Gilden's dog experienced this after it was in a fight with another dog.
Spokeswoman for the Santa Clarita Valley Sheriff's Station, Natalie Arriaga, wrote in an email that deputies at the station responded to a call on June 16, 2022 and heard the reports on Gilden. "The suspect was booked into the SCV Sheriff's Station and subsequently released on citation to appear in court at a later date," wrote Arriaga. Gilden was due back in court September 6, 2022.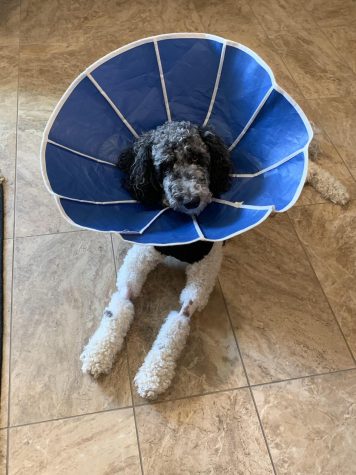 Many students here at Rio have at least one pet including dogs. They also have different opinions about this topic. 8th grader Neala Patel was asked what she thought about animal abuse. She answered, "I think it's very sad that some people do it and hope there is something that can stop it." Patel said, "I would do anything I could to protect my dog because I love her and want to protect her," when asked what she would feel like if her dog was being hit.
Although we aren't completely sure why he was abusing this animal, it doesn't make it ok at all. Animals have feelings too, and we need to respect them and not treat them like they don't deserve to be loved. If you see or witness any animal abuse, report it immediately to authorities so we can save these poor animals.