Riochella
Riochella was the first dance of the year at Rio Norte Junior High and was organized by ASB. It was inspired by the popular music event called Coachella and was held on August 19th from 6-8 pm on campus. You could listen to music, eat snacks, participate in activities and hang out with your friends, along with having fun without any work to do!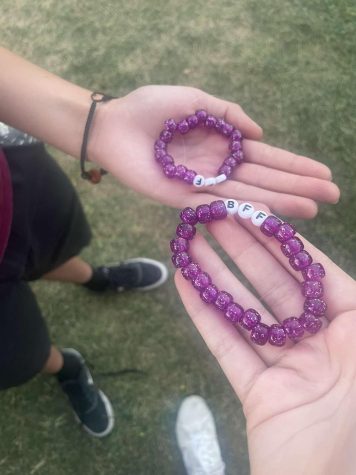 Games & Activities
At the dance, there were many fun games and activities. There was a station that had a table for beading with quite a variety of beads including symbols, colors, and different shapes. You could also compete against your friends at the Jenga station. There were cornhole games and a photo booth where you could take photos with your friends and there were props to use while you took your photo. Afterward, you could download the pictures online and send them to yourself, your family, and your friends. Riochella had plenty of stations and activities for students and supervisors to participate in!
 Snacks & Drinks
At Riochella, there was an assortment of different snacks and drinks. The food, which was donated by students' parents, was spread out through the designated area of the dance. Students could get a Capri Sun or a water bottle. The snacks varied from different types of chips, and cookies. Such as Cheetos, Oreos, and Chips Ahoy! cookies. Thanks to Rio Norte's parents, we could drink and eat while listening to our favorite music!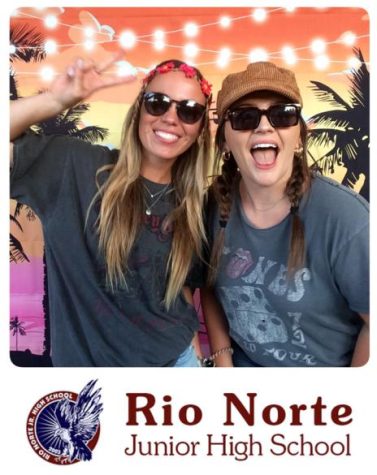 Music at Riochella
There were a bunch of songs to listen to at the dance. Attendees could request songs from our new DJ. For example, they played Astronaut in the Ocean, Never Gonna Give You Up, Cha Cha Slide, and many more. The song genres varied from pop to rock and any other recommended songs. After you requested music, they would put it in the list of requested songs to play throughout.  The students of Rio Norte danced and screamed from the stage. In the end, a lot of students turned on their phone flashlights to dance to the last song of the night.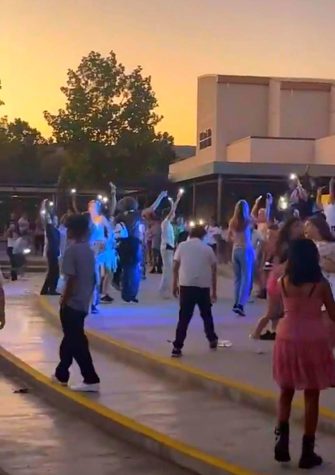 7th graders gave their opinion on the dance. 7th grader Max Rex described the dance as "pretty cool."Alyssa Alfaro said that she had fun with her friends. To manage the 700 students who attended the dance, there were chaperones present at the dance including several parents and  Rio Norte teachers. Some of the teachers present were Mr. Cooper, Ms. Kratofil, Science James, and Mrs. Kapp. Our assistant principal Mrs. August, and our principal Mrs. Bennett also attended. Mrs. Kapp said she enjoyed the dance and especially the photo booth. The dance was enjoyed by both students and chaperones alike. 
After Rio Norte Junior High hosted its first dance of the year, it is clear that Riochella was a successful dance. From all the food that was donated by the parents, to different activities, Riochella was enjoyed by the students and staff that were present!