Rio Norte Spelling Bee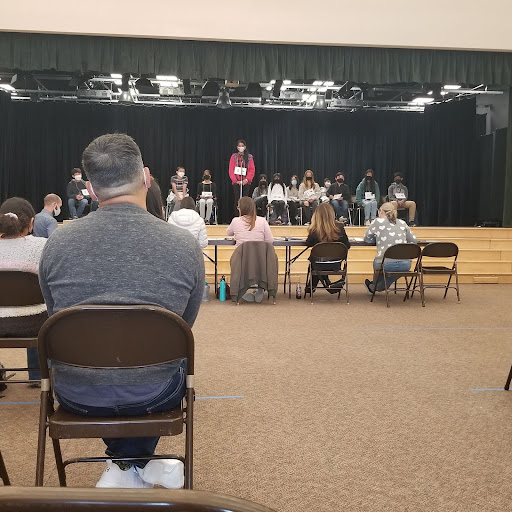 On Thursday, February 24th the Rio Norte Spelling Bee was held in the MPR. Watching the spellers were parents, teachers, and students. There were five representatives on the judging panel. Mrs. Fitzpatrick, formerly a history teacher at Rio, was the pronouncer for the spelling bee. There were also two recorders who were seated at the judging table. The other two individuals seated as judges were one of our counselors Mrs. Ferry, and 8th grade English teacher and ASB teacher Ms. Ng.  Mr. Gonsalves, the librarian, was also present as the announcer of the competition.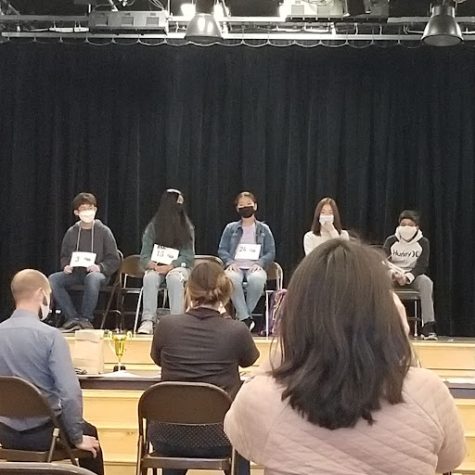 According to the Merriam-Webster Dictionary, a spelling bee is "a spelling contest in which contestants are eliminated as soon as they misspell a word". There were about 30 contestants from English classes at Rio Norte, and the participants were 7th and 8th graders. Students were seated by the number printed onto the card which hung around their neck. When given the word, spellers can ask for the definition, the language of origin, part of speech, and sentence. The competition words consisted of words from the official Scripps National Spelling Bee list, and the 7th and 8th-grade word lists posted in the Google Classroom. The game lasted for 10 rounds with players spelling words back and forth. The first few rounds consisted of words from the list and were comparatively easier than the rounds after that. At one point in the competition, the words were taken for the Merriam-Webster DIctionary. These words weren't words that were practiced by the spellers and were words that many wouldn't have known.
The winner of the spelling bee was 7th grader, Caleb Jeong. His runner-up was 8th grader Sydney Yen. Caleb will represent Rio Norte Junior High in the District Spelling Bee.