Rio Student from Russia! – Kamilla Basyrova
          There are many unique and special students here at Rio Norte Junior High. One of those students is a 7th grader, Kamilla Basyrova, who was born and raised in Russia! Kamilla is also a very experienced basketball player. She moved from Ufa, Russia, to America because the political situation in Russia was bad. There was an unpleasant president, and the police were chasing people for their political and or religious views.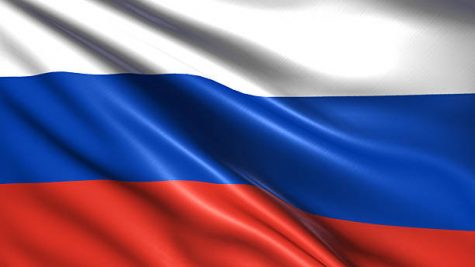 Where do you play basketball?
"I play at the Starting 5 basketball facility."
When did you want to start to play basketball?
"I wanted to play basketball when I was 7 years old." 
How long did you play basketball in Russia?
"I played basketball for 2 years in Russia."
What is your favorite American basketball team?
"Either the Los Angeles Lakers or the Golden State Warriors."
What is your favorite Russian dish?
"I like Olivier Potato Salad and Pelmeni."
Olivier Potato Salad is a traditional Russian potato salad made with finely diced potatoes, carrots, pickles, boiled eggs, sweet peas, onions, pickled cucumber, and bologna (ham) all tossed in with a dressing made with mayonnaise, salt and pepper.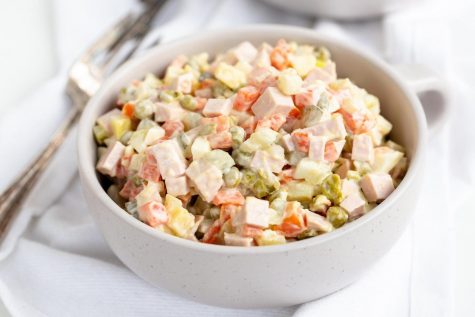 Pelmeni is thin rolled unleavened dough made out of flour, water, eggs, and salt. The rolled dough is then filled with ground pork, chicken, turkey, or beef seasoning with onions, salt and pepper. (Mixing together other types of meat is used a lot as well) The stuffed dough is then tossed in butter and served with sour cream or vinegar. "They have been described as 'the heart of Russian cuisine.' "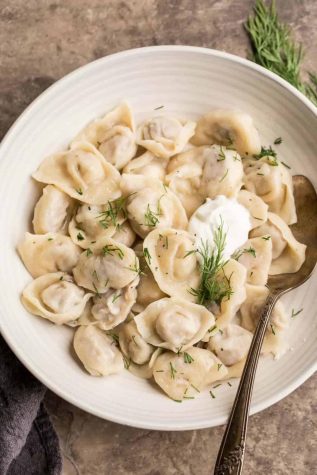 If you could have moved anywhere else in the world, where would it be?
"If I could move anywhere else in the world, I would have moved to Europe!"
What is your favorite thing about living in America?
"My favorite thing about living in America is the weather, and the freedom."
What was your favorite thing about living in Russia?
"My favorite thing about living in Russia is the food, my relatives, and the snow."
Ufa, Russia, is the capital of the autonomous republic of Bashkortostan. It is one of the largest economic, cultural, and has some of the best scientific centers of the country. The population in Ufa is about 1,125,000 people by 2020. The area of Ufa is about 708 square kilometers. Agriculture is very important there. Their main agricultural products are rye, oats, corn, flax, sugar beets, potatoes, and even sunflowers.
Russia is by far the largest country in the world. It covers nearly twice the territory of Canada. Russia extends across the whole of northern Asia and even the eastern third of Europe. It spans 11 time zones and a lot of different environmental terrains. The inhabitants of Russia are quite diverse. Most of the population are ethnic Russians but there are also more than 120 other ethnic groups representing many different languages and cultural traditions.
If you ever get the chance to visit the very beautiful country of Russia, here are a couple of note-worthy suggestions to help you on your way! Kamilla enjoyed growing up in Russia, so if you ever visit, you will have a really great time!